Triple Pussycat (test picture)
Triple Pussycat (test picture)
Triple Pussycat (test picture)
by
TeeJay87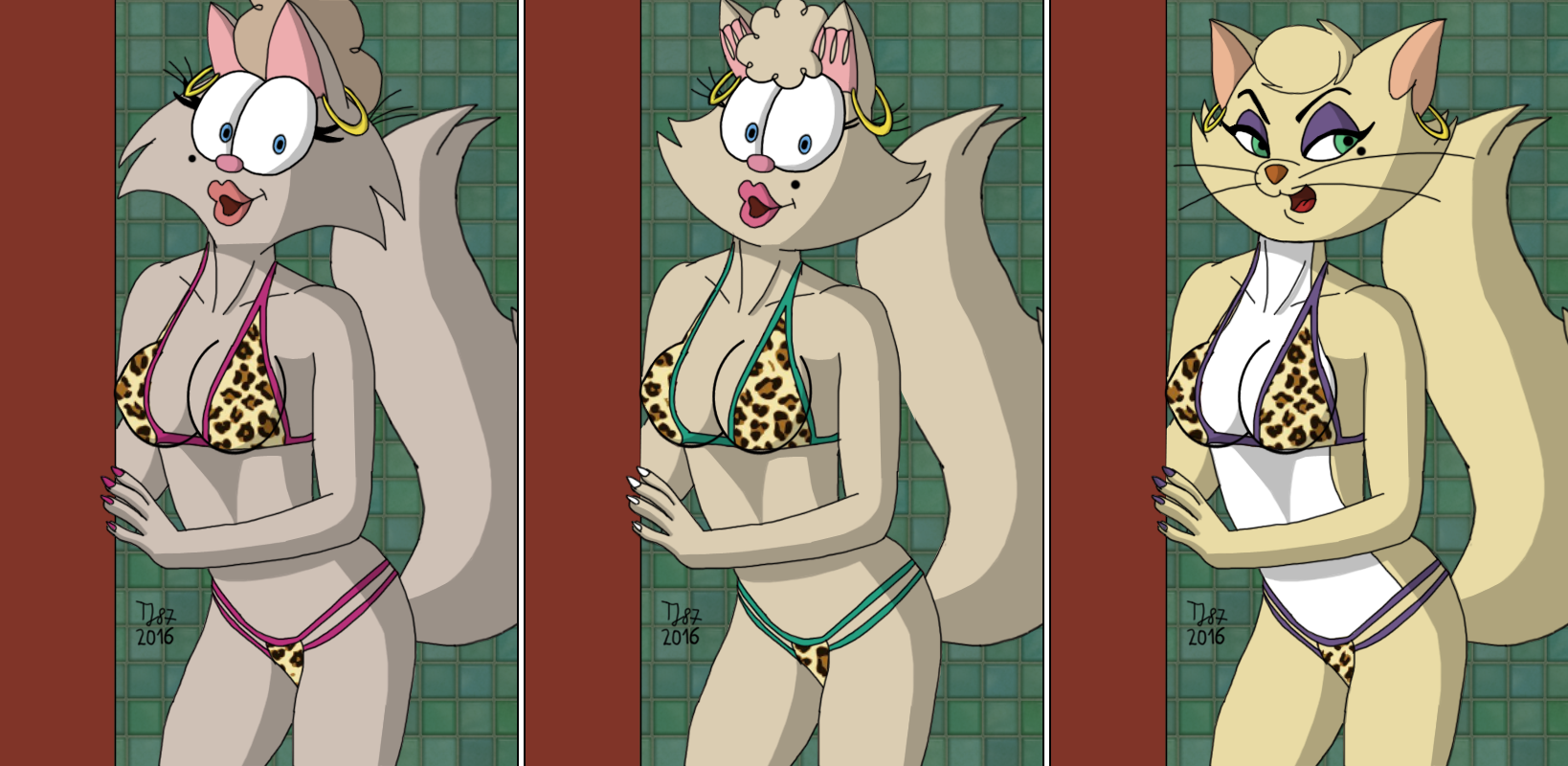 Description
Picture developed from
http://www.fanart-central.net/pictures/user/TeeJay87/851828/Surprise-for-Stan
with Pussycats showing their custom leopard prints. From left:
- Mona (deep pink outlines)
- Penelope (aqua green outlines)
- Delilah (light pink outlines).
As you can see, all the 3 kitties have much in common with each other, especially those drawn in Jim Davis style. In spite of Delilah coming from different cartoon, characteristic face features could easily make her further cousin of the Pussycat Twins (as it's in my story).
Mona and Penelope Pussycat belong to PAWS Inc.
Delilah belongs to Warner Bros.
General Info
Comments
11
Media
Digital drawing or painting
Time Taken
Haven't checked
Reference