Wakko and Rasputin's Curse - For Falconlobo
Wakko and Rasputin's Curse - For Falconlobo
Wakko and Rasputin's Curse - For Falconlobo
by
TeeJay87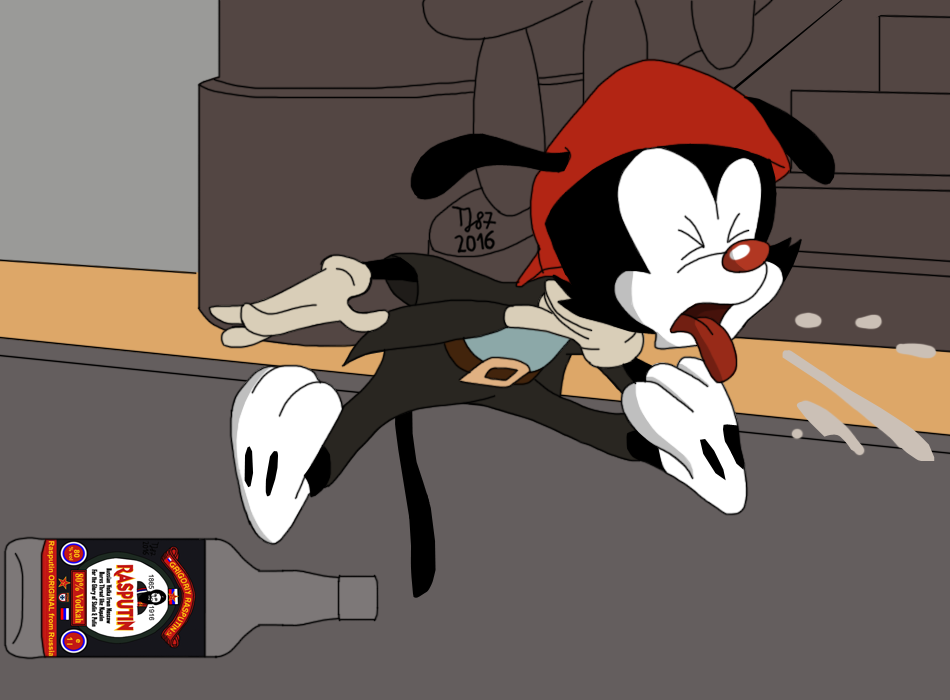 Description
Gift for Falconlobo - Wakko Warner has emptied whole bottle of Rasputin vodka
http://www.fanart-central.net/pictures/user/TeeJay87/851399/Rasputin-Vodka-Label
and now he's experiencing communist revolution inside his throat and liver.
Don't worry - Wakko often consumes less edible/drinkable stuff, so he should be fine, once the poisonous alcohol from Musk-cow evaporates from his body. In case things get worse, Stan and Ian (my OCs) know decent remedy against Russian vodka intoxication - cucumber marinara.
Happy birthday Falconlobo! Hope you like it. ;)
Wakko Warner belongs to Warner Bros.