Kittens 're in Black 2017
Kittens 're in Black 2017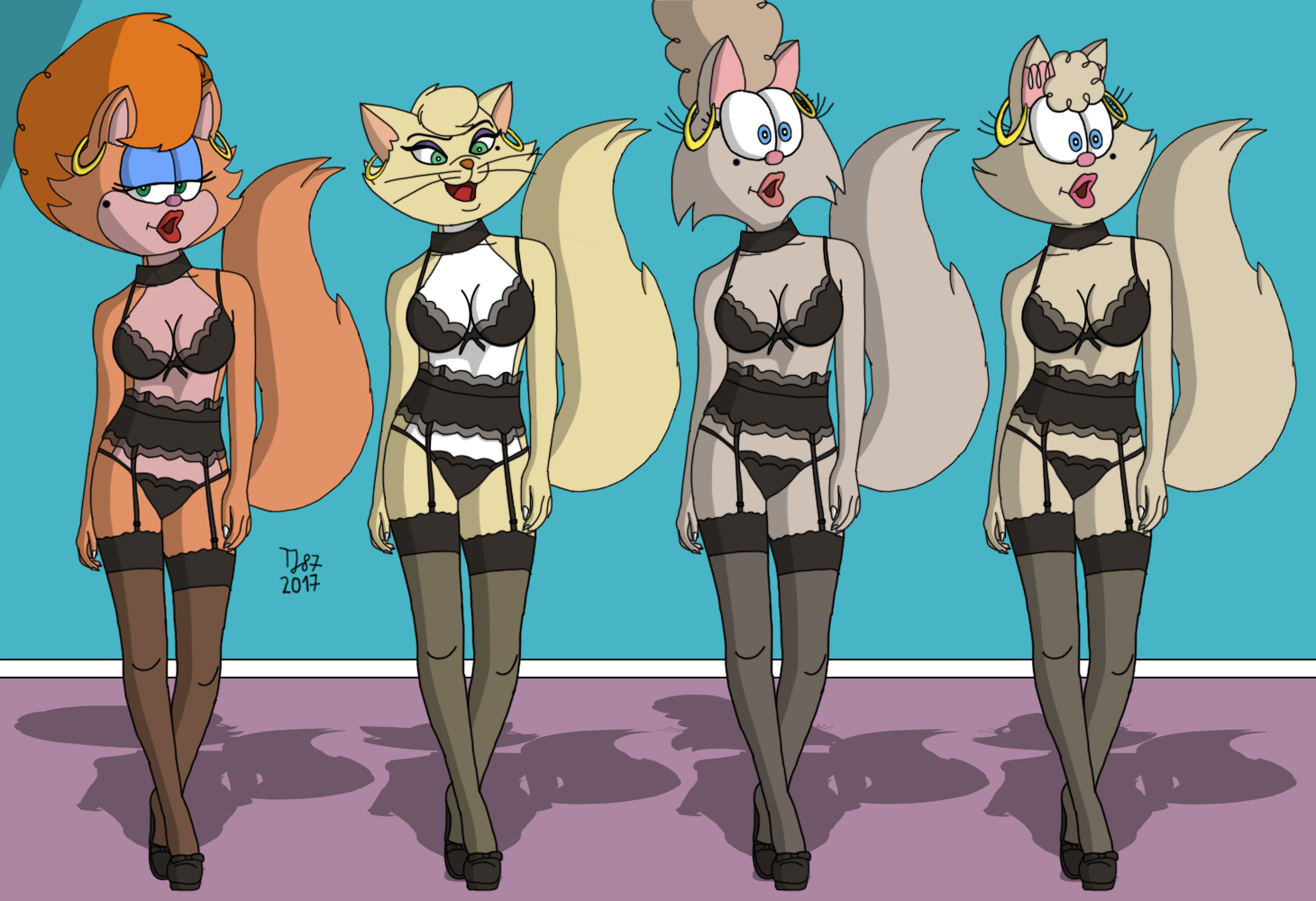 Description
The first picture posted in 2017 and another one with The Beatles-inspired title - this time after their song from 1964
https://www.youtube.com/watch?v=GIjm50FQ8WE
and
https://en.wikipedia.org/wiki/Baby's_in_Black
Developed from sketch of Delilah wearing this type of lingerie
http://www.fanart-central.net/pictures/user/TeeJay87/852661/Delilah-in-Underwear-raw-sketch
Our Pussycats dressed themselves for their males - without doubt Stan and Ian will receive pleasant surprise from Kitty (Ian), Delilah (Ian), Penny and Mona (Stan). The kittens never experience trouble in fitting clothes, since they all have the same size, including cups and height (180 cm/6 feet each). When buying headgear, Mona simply looses up her bouffant; her twin sister (Penny), paternal cousin (Delilah) and maternal cousin (Kitty) giggle that their relative looks like feline Dolly Parton.
Miss Kitty, Mona and Penelope Pussycat belong to PAWS Inc.
Delilah belongs to Warner Bros.