Team Pussycat: Triple P
Team Pussycat: Triple P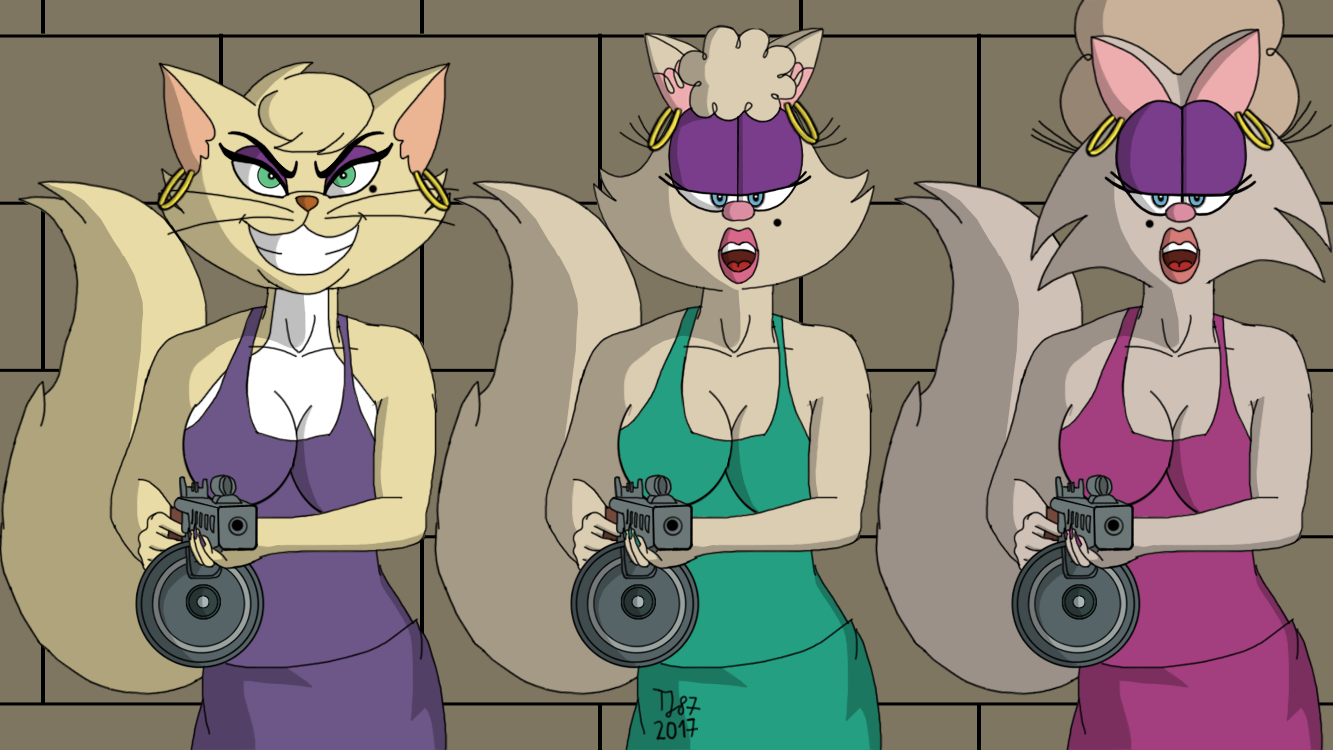 Description
Picture developed from
http://www.fanart-central.net/pictures/user/TeeJay87/853373/Penny-with-PPSh-41-raw-sketch
, based on screencap from
Archer
TV Series
http://vignette4.wikia.nocookie.net/archer/images/0/07/Archer_213_HD_Clean_AUTH_movie_4500_1280x7...
.
Penelope, Mona and Delilah are proving, that Katya Kazanova isn't the only female capable of wielding PPSh-41 submachinegun - the Pussycats got their ones from Stan and Ian looting defeated bolshlock supplies. Penny and Mona have intentionally been depicted with the same face expression - it's supposed to underline their biological relationship. As you can see, the females are wearing the same eye shadow, which has also been picked on purpose.
The title of this picture has two meanings:
- all the three kitties have family name Pussycat;
- full name of the SMG type they're wielding is
Pistolyet Pulyemyot Schpaghina 41
("Schpaghin's submachinegun model 41" in Russian), though in the depicted case, it should've rather been called
Pistolyet Pulyemyot Pussycata
("Pussycat's submachinegun").
Mona and Penelope Pussycat belong to PAWS Inc.
Delilah belongs to Warner Bros.
General Info
Comments
7
Media
Digital drawing or painting
Time Taken
Haven't checked
Reference
http://vignette4.wikia.nocookie.net/archer/images/