Team Pussycat: Big Fat Hairy Deal
Team Pussycat: Big Fat Hairy Deal
Team Pussycat: Big Fat Hairy Deal
by
TeeJay87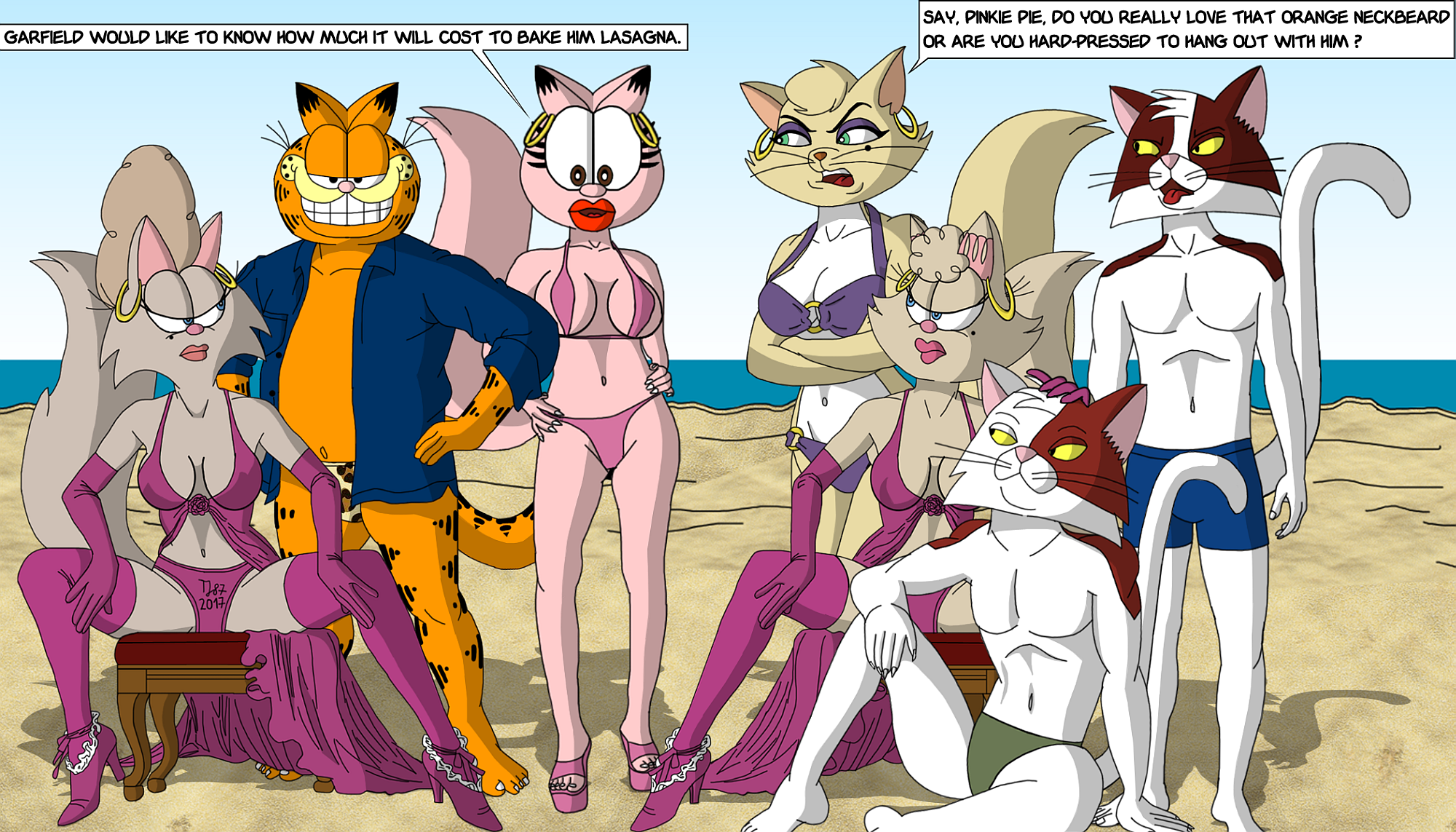 Description
Picture developed from
http://www.fanart-central.net/pictures/user/TeeJay87/853846/2-in-1-Impressionist-Long-Tall-Mona-2017
and
http://www.fanart-central.net/pictures/user/TeeJay87/853869/Long-Tall-Pussycats-test-picture
, with additional characters, background and modification of Penelope's pose.
Arlene (pink cat in the middle) is asking the Pussycats, how much money would they want for baking Garfield lasagna - fat orange tabby dated Penny and Mona mostly for Italian food they provided him (see Penelope Episodes and
The Life and Times of the Lasagna Kid
) and Arlene isn't such skilled chef as Garfield's ex-girlfriends. Of course the Pussycats still feel grudge towards the fatso, which won't make the deal going smooth. Especially since Delilah is firmly standing on her cousins' side, as well as their males - Ian is expressing disgust with Garfield and Arlene's look (he hasn't seen them before), while Stan remains vigilant under the mask of relaxed face expression.
Title of this picture is supposed to be pun of Garfield's catchphrase from
Garfield and Friends.
Arlene, Garfield, Mona and Penelope Pussycat belong to PAWS Inc.
Delilah belongs to Warner Bros.
Stanisław and Ian Zaleski belong to me.
General Info
Comments
9
Media
Digital drawing or painting
Time Taken
1 month total
Reference