Team Pussycat: A Hug For Two
Team Pussycat: A Hug For Two
Team Pussycat: A Hug For Two
by
TeeJay87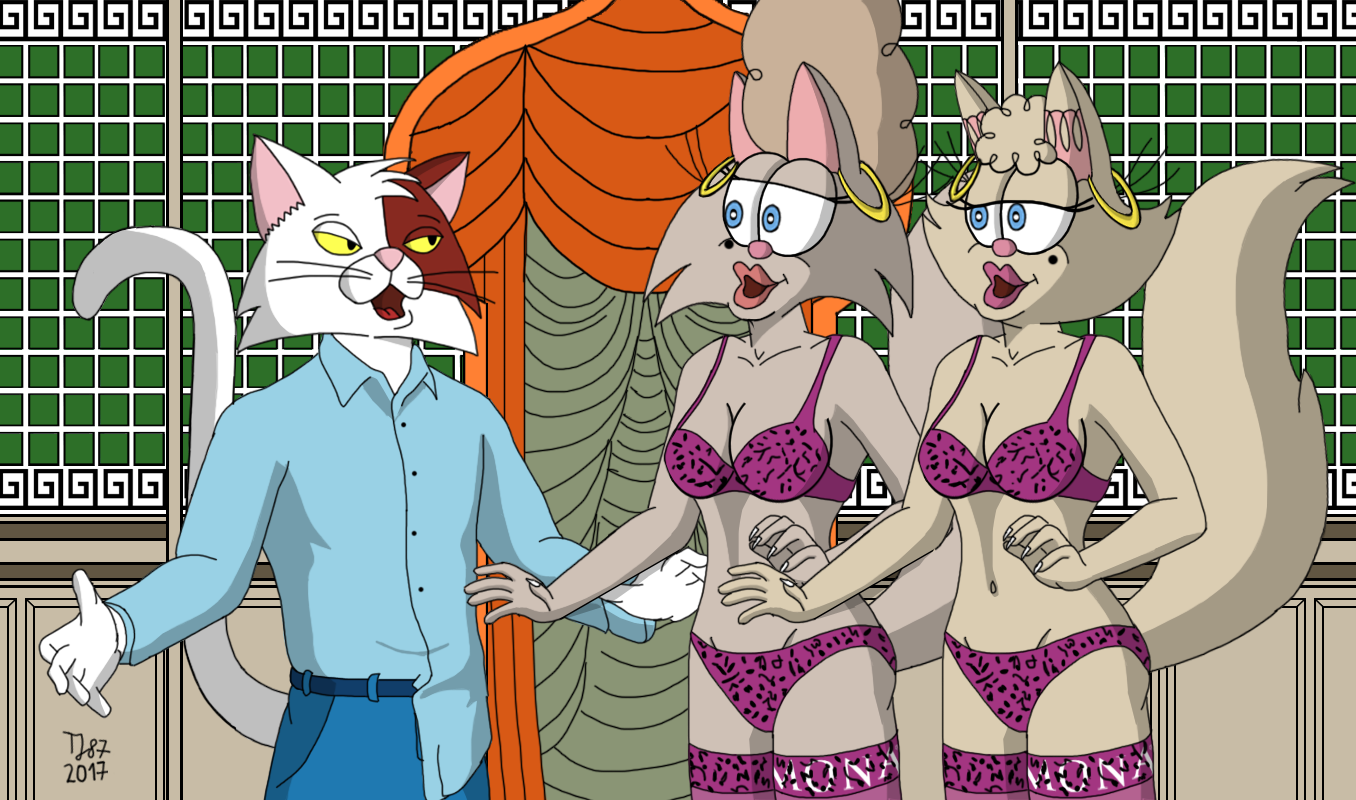 Description
Another picture with The Sims 1 wall tiles, this time Stan is about to give warm hug to both queens of his heart.


Mona has designed new model of lingerie - magenta pink with sewn pattern on parts. Penny is also testing it.


Both Pussycats were drawn from one pose, partially to underline their twin-sister relationship, partially because I couldn't find better pose for Penelope.


Mona and Penelope Pussycat belong to PAWS Inc.
Stanisław Zaleski belongs to me.