The Dancing Pussycat
The Dancing Pussycat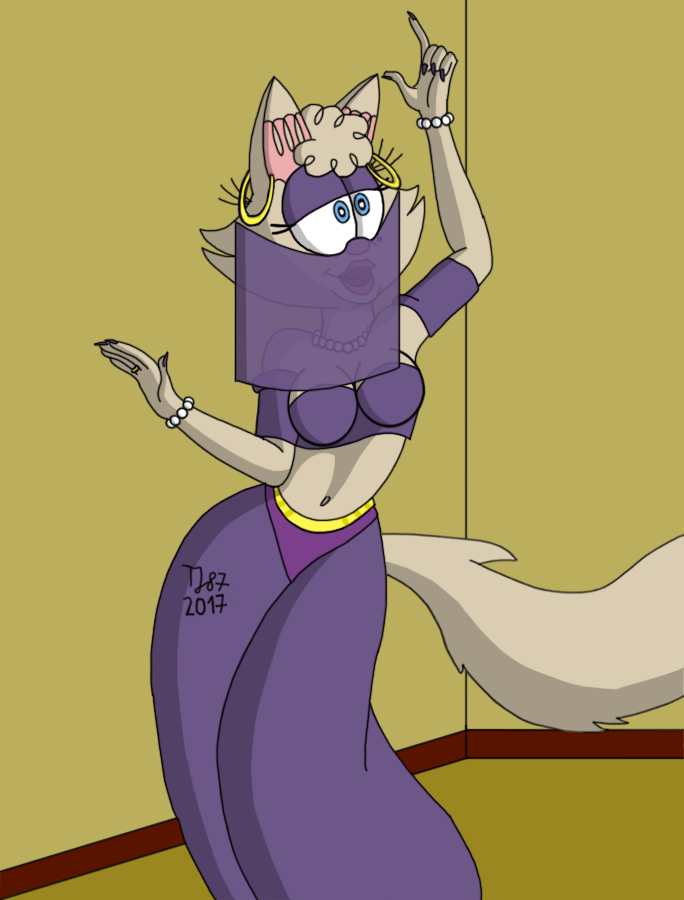 Description
Some time ago, I found this picture on dA
http://sarispy56.deviantart.com/art/The-Dancing-Cat-477262894
. Although not being mentioned, the depicted feline belly dancer looks like stylized Penelope with those characteristic facial features and beige fur. Nice picture indeed, just I would've added shading to make the character look less flat.
Above you can see the result of mentioned above inspiration - genuine Penny (dressed in purple robes) performing belly dance. She's either on stage while "
Osman Lasagna
" movie was made http://www.fanart-central.net/pictures/user/TeeJay87/848643/Osman-Lasagna or entertaining her husband Stan (notice wedding ring on her right hand).
Penelope's pose was modeled after screencap from the first
"Aladdin"
movie made by Disney
https://vignette1.wikia.nocookie.net/disney/images/9/93/Tumblr_mde86y8LoX1r3jmn6o1_1280.png/revis...
. Not flagged mature content due to obvious reasons - since original movie depicts women in rather challenging outfits while being addressed to audience without age limit, nobody sane should complain about Penny in such costume.
Penelope Pussycat belongs to PAWS Inc.
General Info
Comments
7
Media
Digital drawing or painting
Time Taken
Haven't checked
Reference
See description