Caldwell the Pinko Horror
Caldwell the Pinko Horror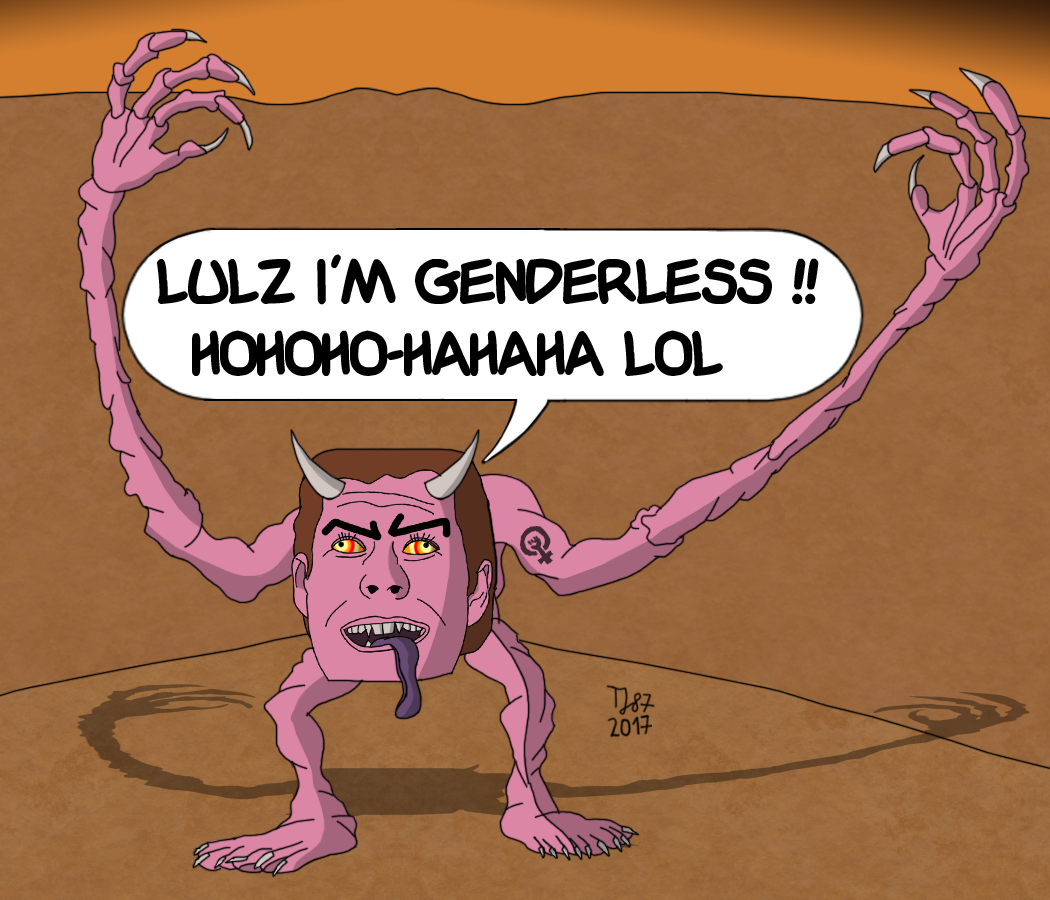 Description
Caldwell was one of the Cali-Ghoulas living in Los Angeles, who was known for his exceptional lack of common sense. Apart from supporting nonsense ideologies and drinking irradiated whiskey, Caldwell had a quite nasty habit of laughing off anyone and anything within area of his sight, even his fellow haunted cadavers. When asked about the reason of his constant laughter, Caldwell always replied, that "everything amuses him" – be it someone's funeral, car accident, act of terrorism, bank robbery with casualties, oil drain from damaged tanker or anything else, those events always gave Caldwell unhealthy chuckle he had to perform to the victims.


One day Caldwell decided to bring his perpetual amusement into new level – having stolen 30 lb of C-4 plastic explosives, he divided smaller chunks into humanoid shapes and supplemented them with detonators as limbs and heads, creating figurines. Then, he put the remaining 20-lb explosive charge between his legs and started juggling the figurines. The result of such fun was quite easy to predict – huge explosion shook the City of the Fallen Angels, and there wasn't much left in the place Caldwell was giving his performance.

Sadly, it's not the end of Caldwell's story – having died in explosion caused by his own stupidity, our Cali-Ghoulish entertainer found himself in Hell, where it turned out the Devil was impressed by his latest performance. So impressed, that the chief of Hell turned Caldwell into a fiendish creature called Pinko Horror. Such morph didn't cure Caldwell from idiocy, but only deepened it – nowadays, our leftist from the bottom of the Hell keeps roaming his new homeland, running in circles and cackling nonsense nobody understands at all. Woe to those, who cross path with Caldwell - they risk painful death from his claws, combined with insane laughter and spoken nonsense harassing ears and mind...
---------------------------------------------------------------------------------------------
As the brief story says - here you can see our fiendish monster from Hell's cesspool in his demonic glory, talking his staple quotes.


Not flagged mature content, since biology is taught at elementary school, so nobody sane in the civilized world should complain.


The depicted monster is not supposed to resemble anyone particular - his similarity to living people is not intended.


Pink Horrors of Tzeentch belong to Games Workshop.