The Pussycats and the Grumpy Tiger
The Pussycats and the Grumpy Tiger
The Pussycats and the Grumpy Tiger
by
TeeJay87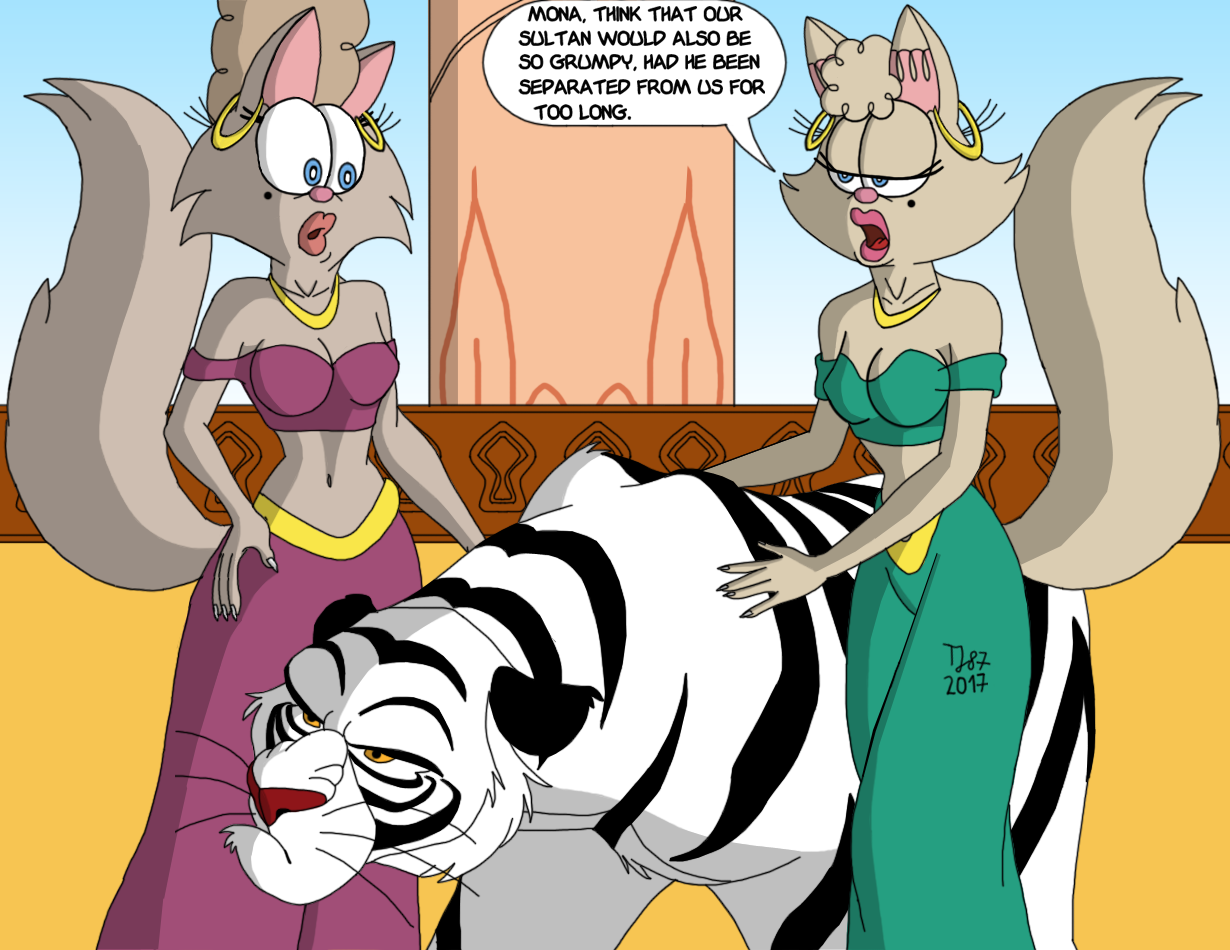 Description
Picture developed from
http://www.fanart-central.net/pictures/user/TeeJay87/855167/Penny-and-White-Tiger-WIP
, with added Mona, shading, background and Penny's quote checked by native-English-speaking pen friend of mine.
The Pussycats are dressed in Levantine outfits fashioned after the ones Princess Jasmine from Disney's
"Aladdin"
motion pictures normally wears. That white tiger (modeled after Rajah, Jasmine's pet) isn't attacking our heroines, because it's not feeling hungry nor threatened; the cat folk Penelope and Mona belong to may effectively communicate with the mammals from
Felidae
family, just like werewolves from D&D communicate with canines. The sultan Penny is referring to is of course Stan. 
Not flagged mature content, since Princess Jasmine from Disney motion pictures walks in similar-fashioned outfit and nobody sane complains. There's also alternative version of this picture
http://www.fanart-central.net/pictures/user/TeeJay87/855199/The-Pussycats-and-Grumpy-Tiger---veil...
Mona and Penelope Pussycat belong to PAWS Inc.
General Info
Comments
3
Media
Digital drawing or painting
Time Taken
10 months
Reference