Space Dolt: Gundam Edition
Space Dolt: Gundam Edition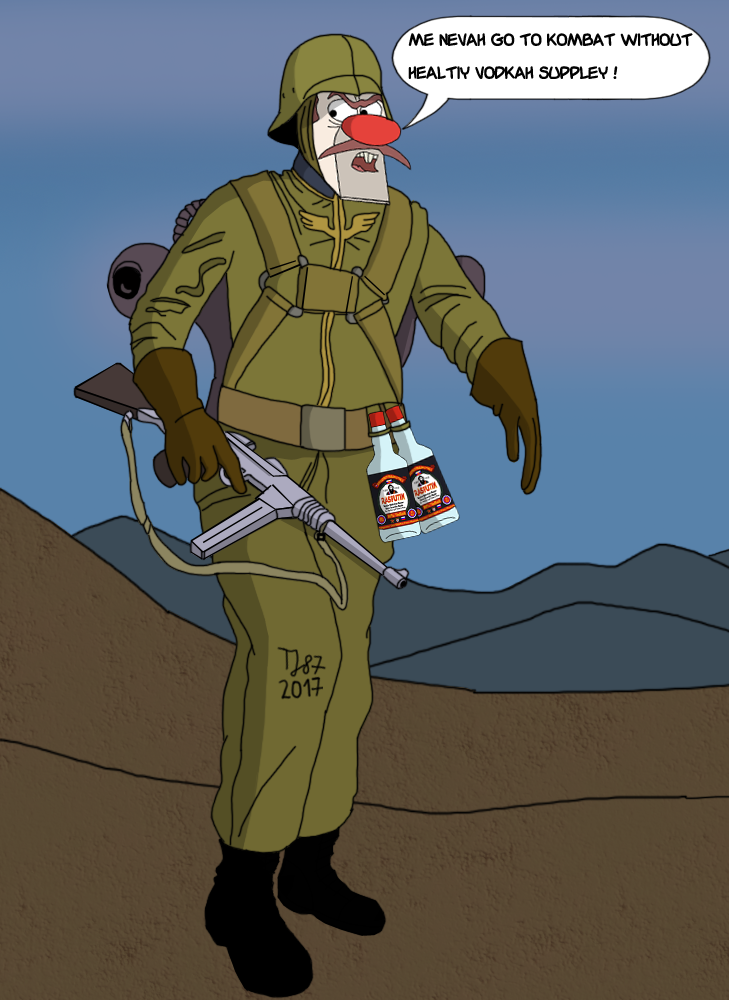 Description
Some time ago I promised one of my pen friend to draw my OC Dolt-on-Istov as Zeon soldier from Gundam anime series. And here is the completed picture - took me some time to develop the concept, but at least Doltie should look convincing. He is supposed to speak in such awfully botched English - to reflect poor teaching skills of the educational personnel from his homeland.

You have to admit - if Zeon had Vodka-grenadier units, the soldiers would look like Doltie.



Mobile Suit Gundam belongs to Yoshiyuki Tomino
Dolt-on-Istov belongs to me.
General Info
Comments
5
Media
Digital drawing or painting
Time Taken
Haven't checked
Reference