Fandom Mycosis
Fandom Mycosis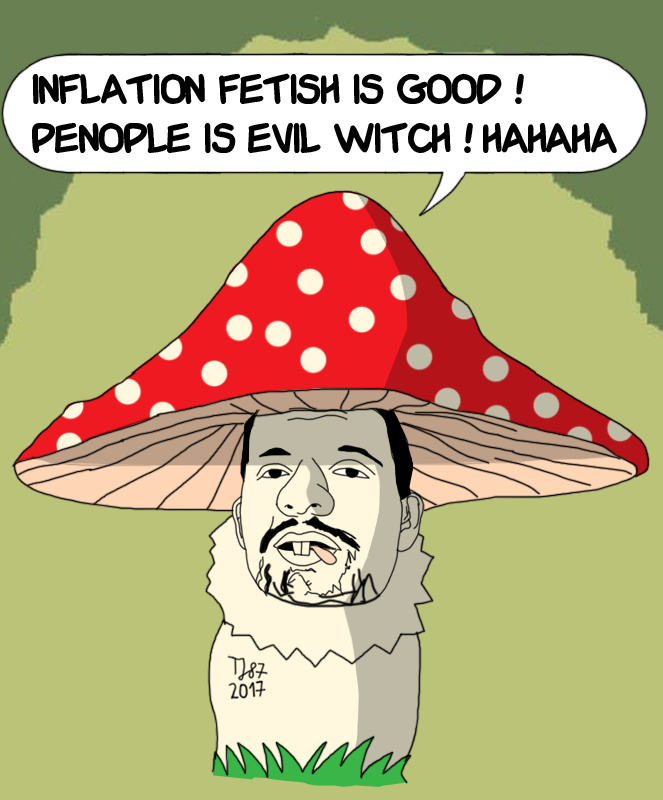 Description
Out of all the crazy people I have seen online so far, I have never understood those with so-called "inflation fetish".
One of them has drawn this
https://tofertheakita.deviantart.com/art/Rarely-Inflated-Penople-The-Cat-655397843
- apart from drawing Arlene and Penelope in a clumsy way, the artist has depicted Penny suffering and disgustingly obese. If you google "Bad Garfield Art Twitter", you will see this particular digital excrement got their feature. And of course he calls Penny
"Penople"
- though he refuses to explain the reason, whether is it caused by his bad grammar skills or is it a mean to perform disgust towards an innocent character. I believe both reasons are valid in this case.
The author of the mentioned above "art" was kind enough to provide his own portrait
https://tofertheakita.deviantart.com/art/Now-I-m-Playing-with-POWER-SUPER-NINTENDO-POWER-715408374
, which helped much in drawing the satire. The photo does prove, that its owner does not look like decent man, so does the content of his gallery.
People like "Tofer" and their disgusting beliefs remind me mushrooms from Amanita family - they are toxic.
PS. If certain people in the cyberspace cannot stand Penelope Pussycat, why cannot they perform an occupy movement (like Occupy Wall Street) in front of PAWS Inc. office in Albany, Indiana, and force Jim Davis to denounce Penny in public ? Those individuals consider themselves as deities in the land of mortals, so pressing on Jim Davis should be a cakewalk for them.
General Info
Comments
0
Media
Digital drawing or painting
Time Taken
2 hours
Reference
See description