The Pussycat Twins 2017
The Pussycat Twins 2017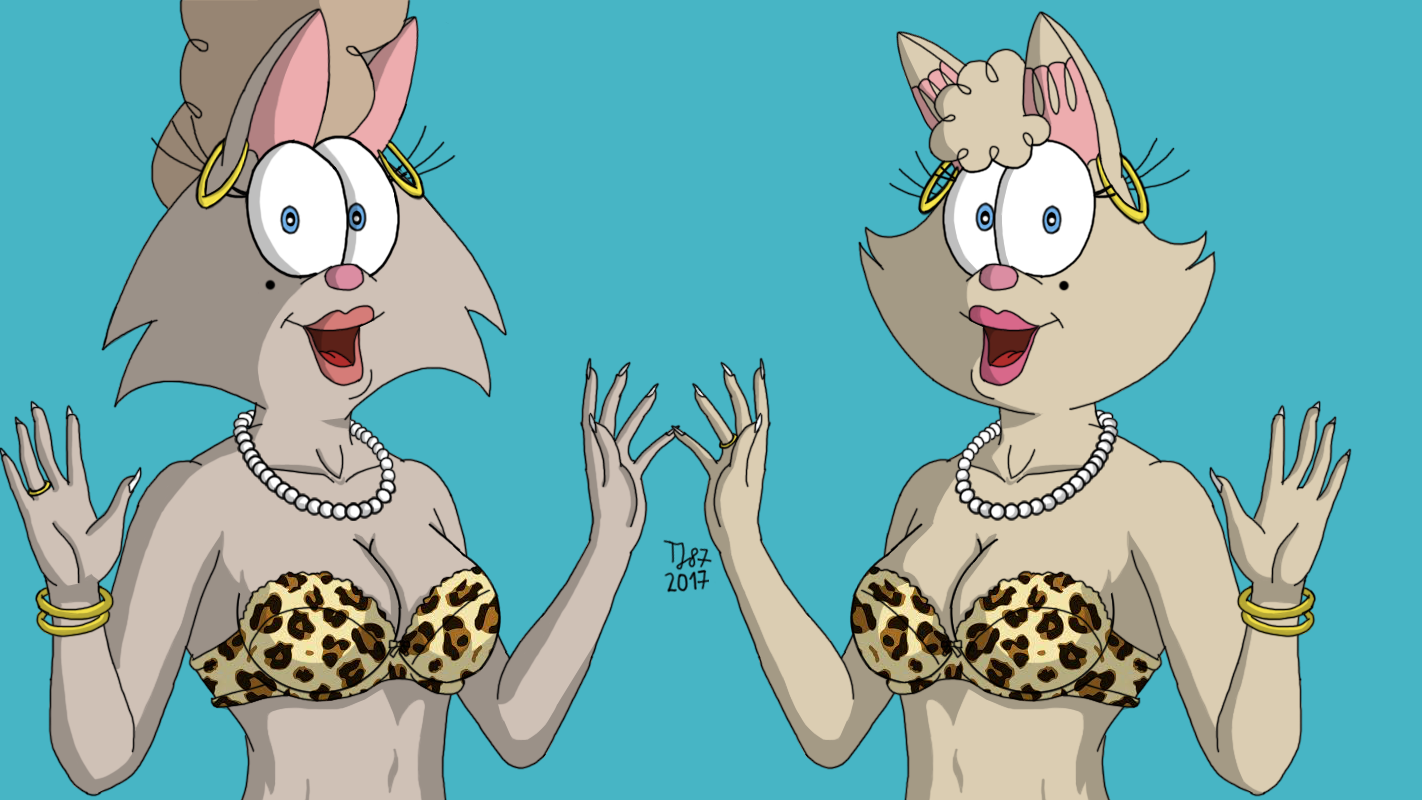 Description
Developed version of
http://www.fanart-central.net/pictures/user/TeeJay87/855629/Lets-Make-Pussycats-Twins-Again
- Mona (left) and Penelope (right) Pussycat look as they should, differing only with hairdos, lipstick and fur colors and placement of mole. Mona is intentionally depicted wearing bracelets on the opposite arm - think she wanted to distinguish herself from Penny. Of course their common male Stan always distinguishes them, so do their kittens (see my older works).
Both Pussycats had their poses modeled after Lana Kane from
"Archer"
TV series.
It's not the final version of the picture yet - I'm planning to add one more character and put better background. But this twin portrait will remain on display.
Mona and Penelope Pussycat belong to PAWS Inc.
General Info
Comments
5
Media
Digital drawing or painting
Time Taken
Haven't checked
Reference