Romancing the Geek
Romancing the Geek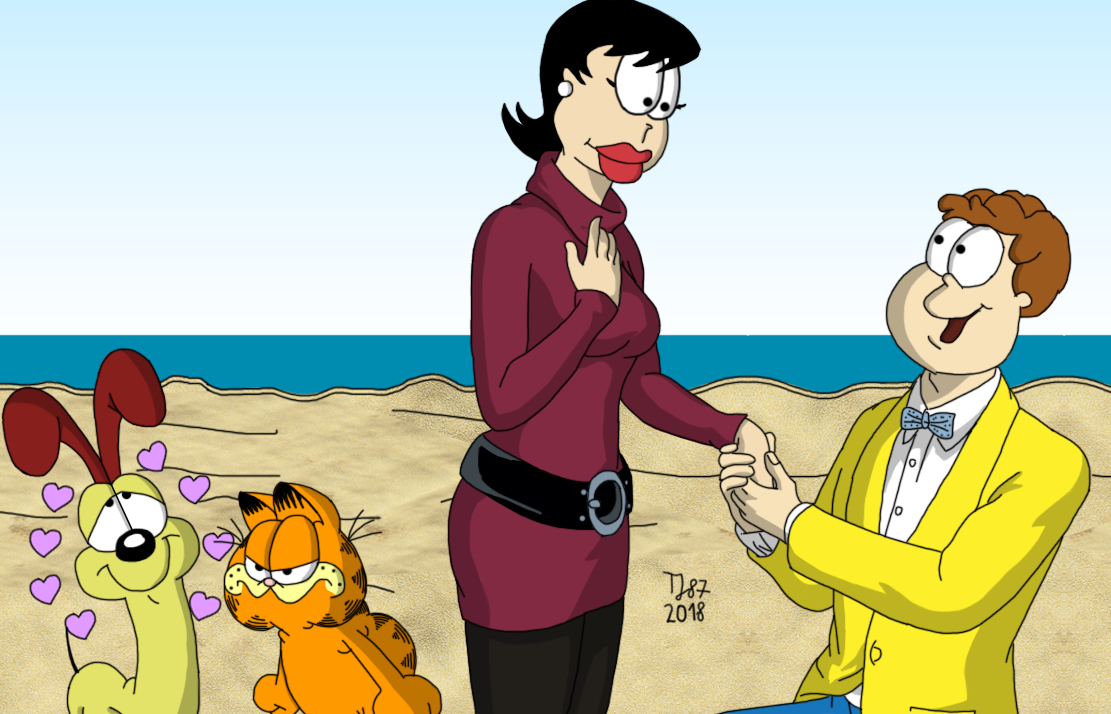 Description
The first coloured picture this year, developed from
http://www.fanart-central.net/pictures/user/TeeJay87/855659/Liz-and-Jon-raw-sketch
- with Odie, Garfield, Liz Wilson and Jon Arbuckle at the beach. Drawn as a gift for a Garfield Wiki pen friend, who has his birthday tomorrow.
Jon and Liz have become a couple in mid 2006 and Garfield has never been fond of arranged relationships. His owner has intentionally been drawn in such goofy suit - if you read any comics strip or watch the cartoons, there are plenty of evidence that Jon likes to dress in ridiculous way.
Happy birthday Josh !
All the depicted characters belong to PAWS Inc.