Pussycat Magic 2018 (3 in 1)
Pussycat Magic 2018 (3 in 1)
Pussycat Magic 2018 (3 in 1)
by
TeeJay87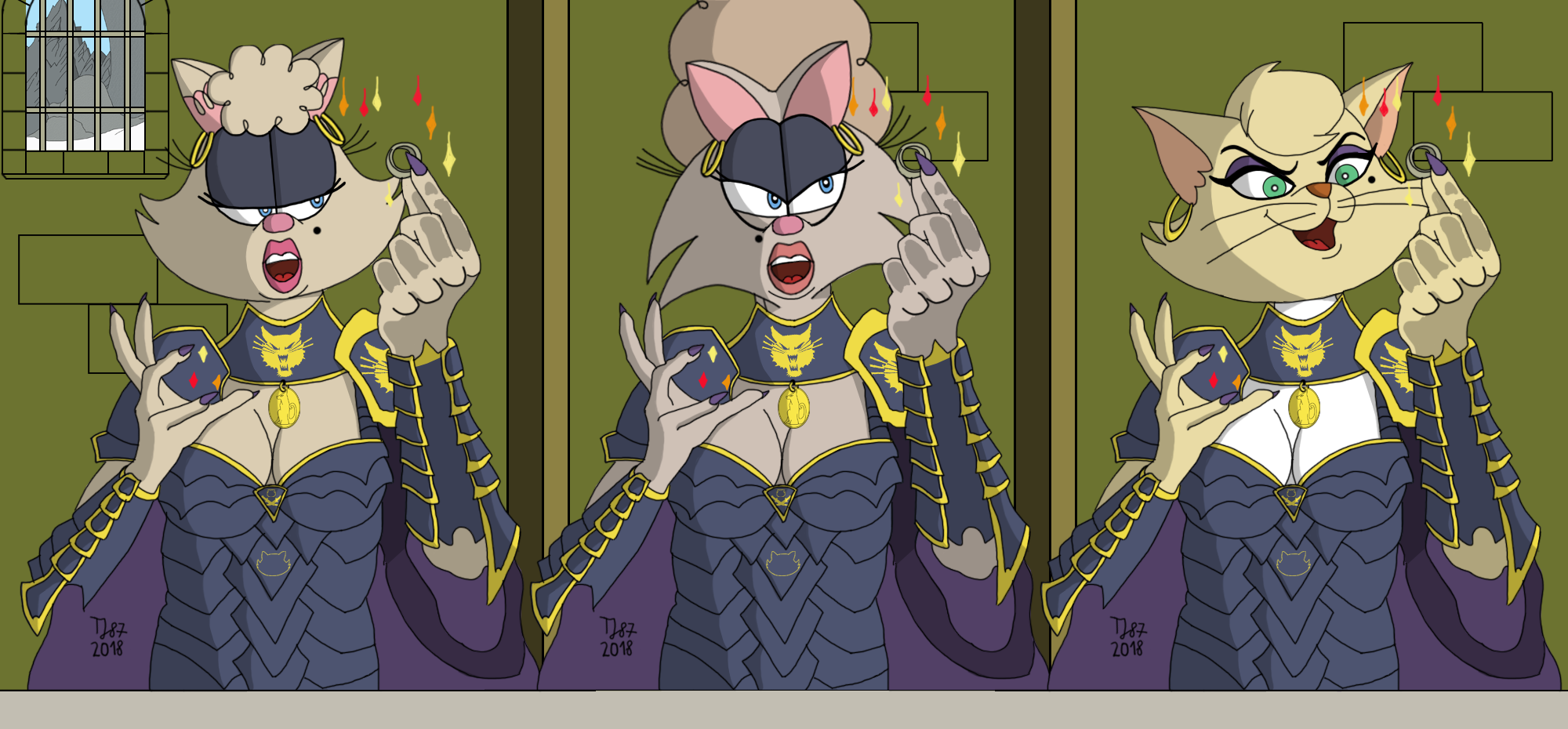 Description
Picture developed from
http://www.fanart-central.net/pictures/user/TeeJay87/855675/Armoured-Delilah-2018-WIP
- by adding Mona and Penelope Pussycats in the same-patterned armors like Delilah is wearing.
Our feline heroines were modeled after Destra Darkweb from
"Fantastic Locations: Fane of the Drow"
by Gwendolyn F.M. Kestrel
https://rpg.rem.uz/Dungeons%20%26%20Dragons/D%26D%203.5%20Adventures/Fantastic%20Locations%20-%20...
- if you scroll to page 13, there should be a picture of the dark elvish priestess of Lolth, who was used as reference for the Pussycats' picture. Just instead of drawing feline clergy of the Queen of the Spiders, I've gone for using more matching heraldry on their suits.
Penny, Mona and Delilah are enchanting rings either for their males Stan and Ian to boost their fighting skills, or for their enemies - to weaken them while they wear the cursed jewelry. I shall leave interpretation to the viewers.
Mona and Penelope Pussycat belong to PAWS Inc.
Delilah belongs to Warner Bros.
Dungeons and Dragons belong to Wizards of the Coast Inc.
PS. This picture isn't the final version - I was afraid it would excess 1 MB size, but since it's half the size, I'll be making experiments with fourth character on display.
General Info
Comments
4
Media
Digital drawing or painting
Time Taken
2 weeks
Reference
See description