Jolly Good Question
Jolly Good Question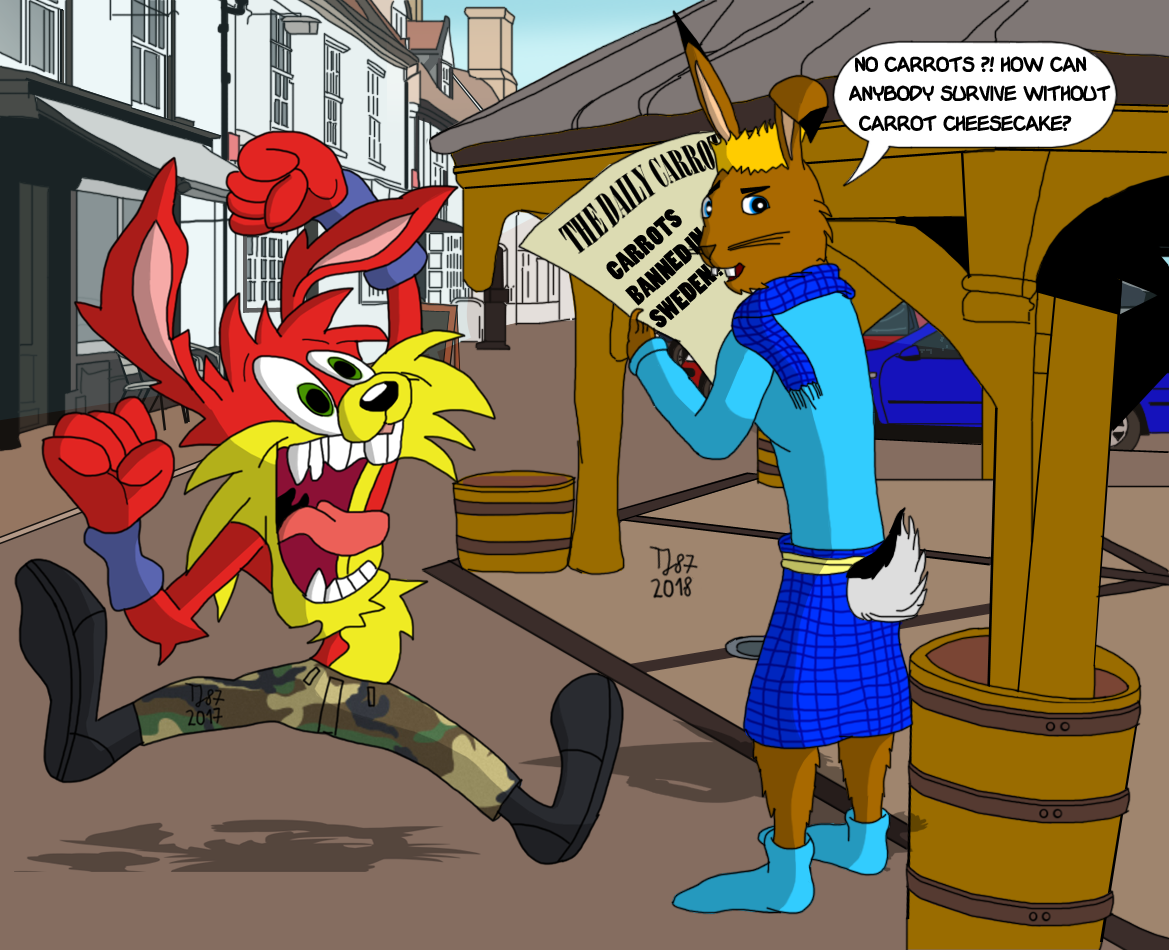 Description
A gift for my pen friend 
http://dcleadboot.deviantart.com/
, starring his OC Danbuster and Spaz from
"Jazz Jackrabbit"
video game series, both standing in the middle of a generic British town, supposed to be Danbuster's home town.
Inspired by Swedish policy of banning milk
http://speisa.com/modules/articles/index.php/item.3997/sweden-lists-milk-as-a-hate-symbol.html
- knowing those loonies from Stockholm, they're able passing law against eating carrots. Which means Dan and Spaz won't be able to have carrot cheesecake legally in Sweden. Sad, but such things happen when you give crazy atheists too much political power.
Enjoy your gift Daniel !
Danbuster Leadboot belongs to Daniel Normington
Spaz Jackrabbit belongs to Epic Megagames