Pussycats at the Cali-Break Hotel (test version)
Pussycats at the Cali-Break Hotel (test version)
Pussycats at the Cali-Break Hotel (test version)
by
TeeJay87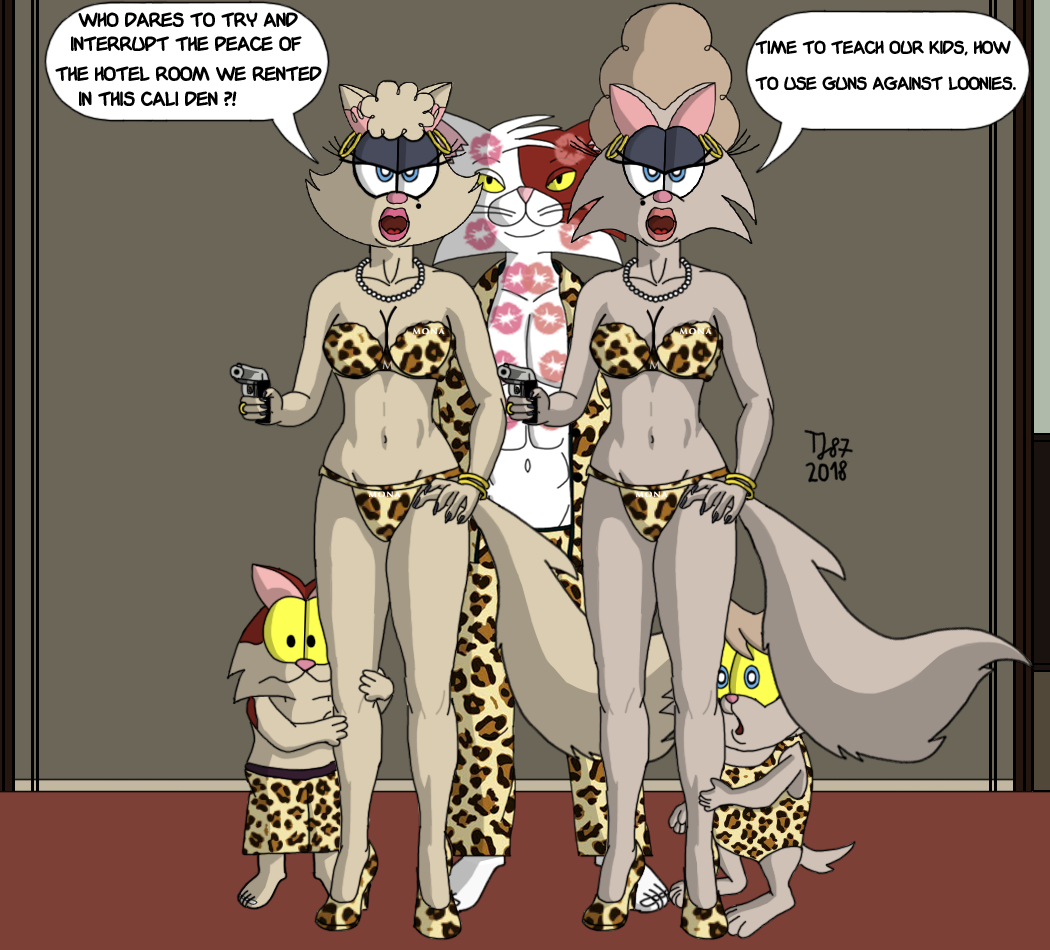 Description
Basically the same picture as
http://www.fanart-central.net/pictures/user/TeeJay87/855860/Pussycats-at-Cali-Break-Hotel
, just without Crooked Hillary and with simpler background. The quotes said by Penny and Mona are the original ones I planned to use, until I added Hill.
Posted for those, who like our heroes but disapprove the presence of the sorrowful villainess.
Mona and Penelope Pussycat belong to PAWS Inc.
Adam, Mary-Ann and Stanisław Zaleski belong to me.
General Info
Comments
5
Media
Digital drawing or painting
Time Taken
Haven't checked
Reference