Clamped Tiger (1/100)
Clamped Tiger (1/100)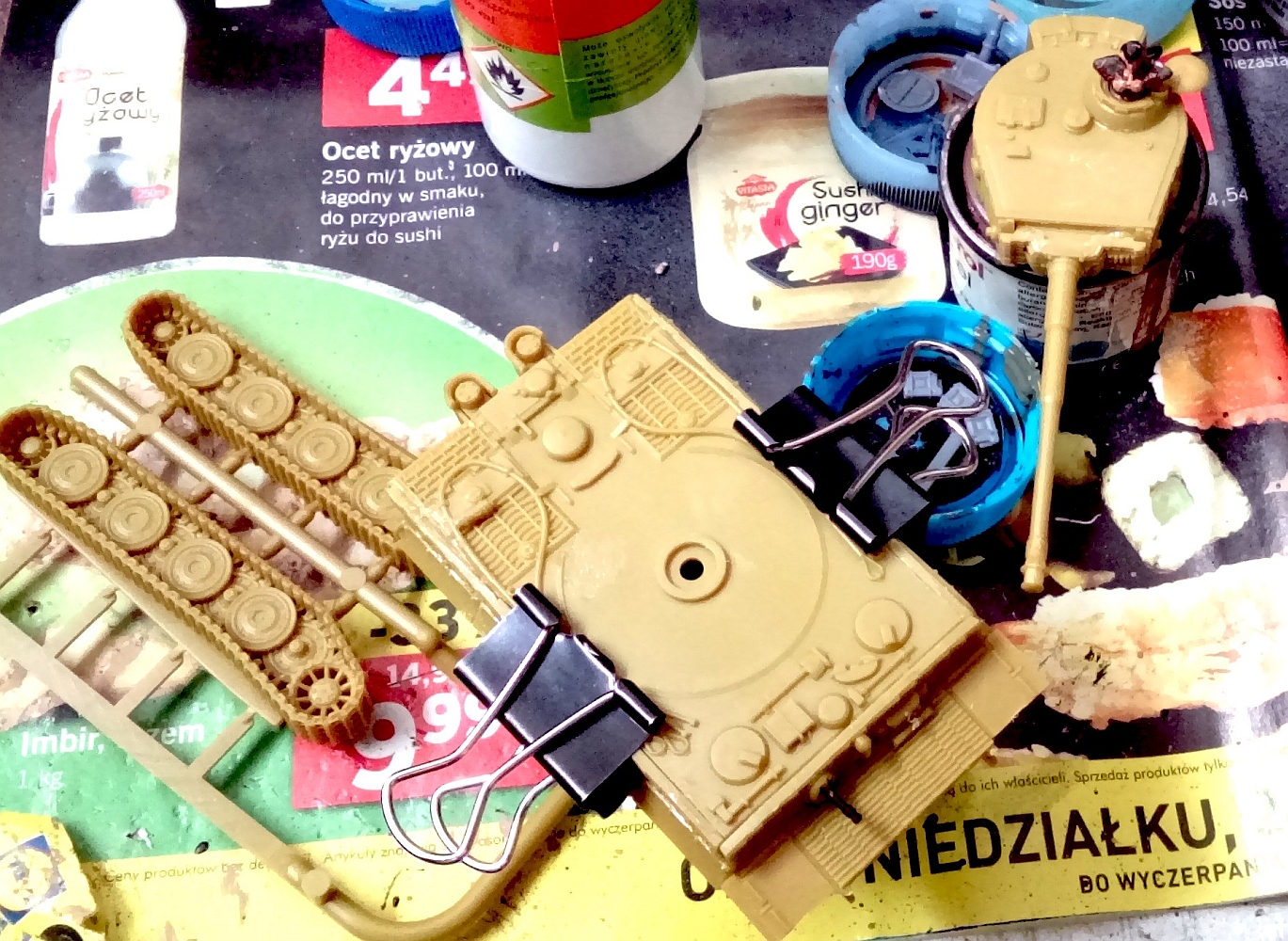 Description
This photo has been taken while building a 1/100 Tiger tank model, where I secured the hull with clamps while drying.
The main trouble with building Battlefront 1/100 Tiger tank is assembling the hull
http://tanks.gf9games.com//Portals/0/all_images/TANKS/Spotlight/TANKSTigerGuide.png
- you have to carefully align the upper hull parts to each other and hold them to dry properly. From my own experience, I do not recommend cyanoacrylic cement for this task, due to the glue soaking from the joining parts. Plastic cement is a much better choice because it does not damage the skin that badly.
I am aware those clamps on hull might look silly, but those are certain way to make sure your plastic Tiger has properly aligned hull. And you can freely use this method for both late-war Tiger http://tanks.gf9games.com/Depot/tabid/118/entryid/151/Default.aspx and mid-war variant http://tanks.gf9games.com/Depot/tabid/118/entryid/171/Default.aspx , since they only differ in details.
PS. My Tiger tank has been weighted before assembly - its lower hull was filled with scrap metal parts found at home. Naturally, those had to be joined by super glue.