The Pussycats and The Violent Peace
The Pussycats and The Violent Peace
The Pussycats and The Violent Peace
by
TeeJay87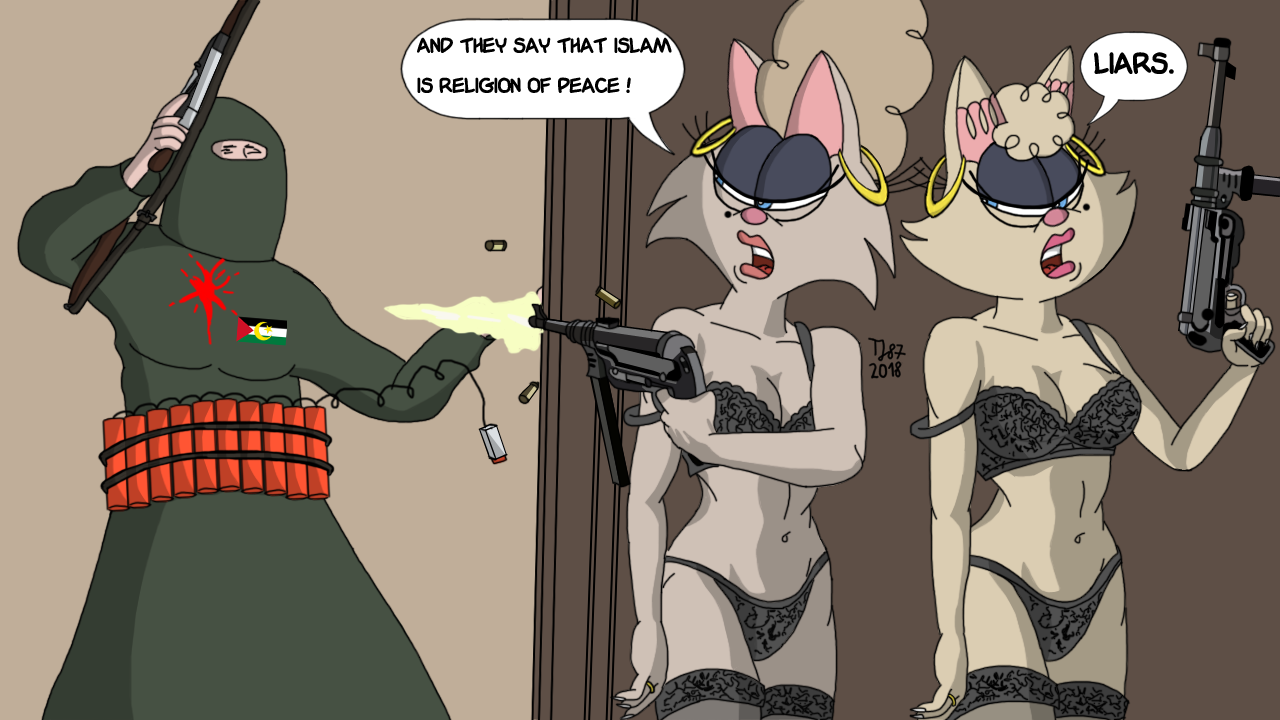 Description
Completed version of
http://www.fanart-central.net/pictures/user/TeeJay87/856160/MP40-Pussycats-WIP
, including opponent for the Pussycats and completed background.
This picture was inspired by my experiences with Muslims in the cyberspace, particularly with the following ones:
- Carlos Latuff
- "Quadraro"
- Nutzak Sempai
- "Sifr-Amal"
- "hashem7917"
- Abdullahi "BobclampettFan164/Abdullahi95" Bouraleh
who have been proving, what kind of peace their religion is promoting (peace through bloody war with any non-Muslim). If you google usernames of the aforesaid individuals, you should have enough evidence to see, that trusting a Muslim is nothing but guaranteed death in terrible pain.
At least that Paliestinian garbage bag hag from my picture shall not scam nor murder anyone - Mona taught her a lesson that
sharmuta
from Allah's Ram will never forget. Lead therapy does miracles against such loonies.
Mona and Penelope Pussycat belong to PAWS Inc.