Dolt-on-ism: Never Bet on Dolt (version II)
Dolt-on-ism: Never Bet on Dolt (version II)
Dolt-on-ism: Never Bet on Dolt (version II)
by
TeeJay87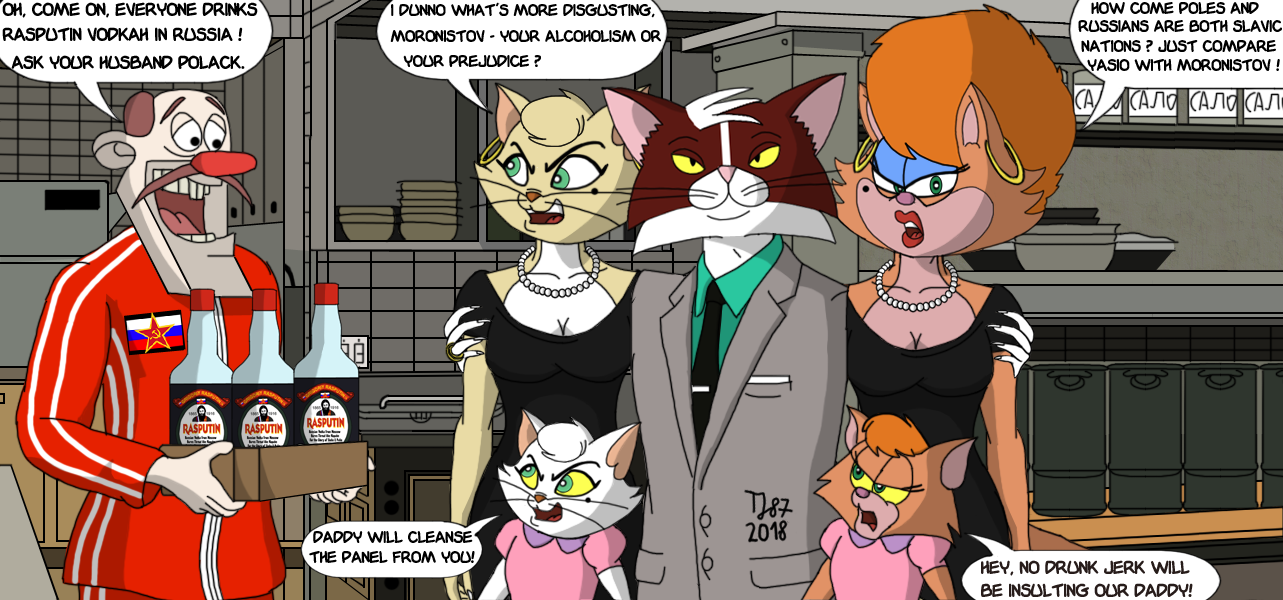 Description
The same picture as
http://www.fanart-central.net/pictures/user/TeeJay87/856451/Dolt-on-ism-Never-Bet-on-Dolt
, just with kittens' quotes added.
Have to admit, those additional bubbles indeed give the picture more life, though on the other hand Delilah's and Kitty's hands are covered. Thus I decided to retain both versions.
Delilah belongs to Warner Bros.
(Miss) Kitty belongs to PAWS Inc.
Ian, Diana, Christina and Dolt-on-Istov belong to me.