Team Pussycat: Bees and a Flower
Team Pussycat: Bees and a Flower
Team Pussycat: Bees and a Flower
by
TeeJay87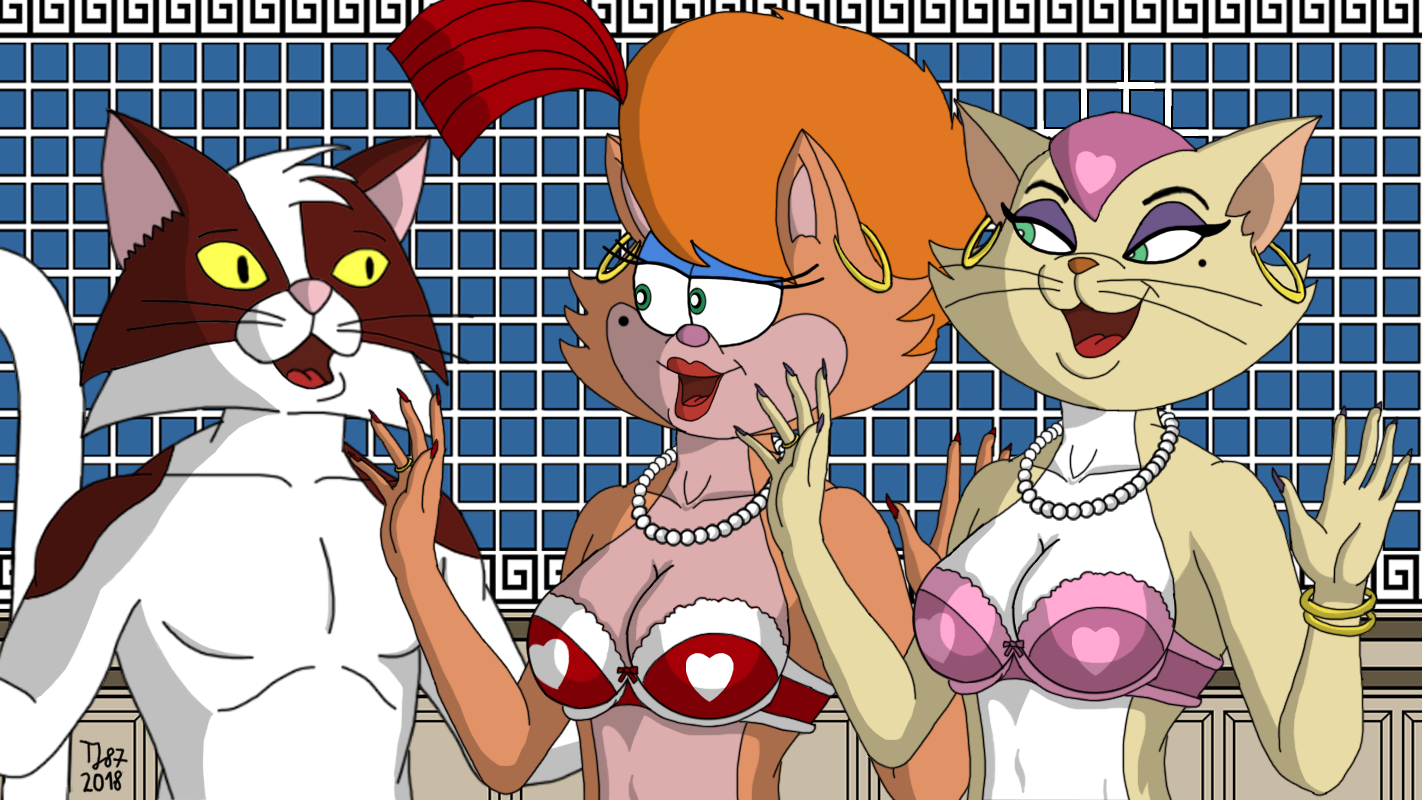 Description
This is the way Ian and his "sultanas" (Kitty and Delilah) normally spend evenings, once their kids are asleep - his older brother Stan plays "Belly Landing" with his wives Mona and Penelope
http://www.fanart-central.net/pictures/user/TeeJay87/855650/Team-Pussycat-Bedroom-Belly-Landing
, so the younger branch of the family developed "Bees and a Flower". Ian is the flower and his queens are the bees.
Kitty and Delilah have been redrawn from the same pose like Penny and Mona appear in aforesaid 2017 picture, just with differently patterned nightwear. Delilah's head was depicted in
"Furry Fish"
episode design, just with the pinkish skullcap she wears in
"Andrea Finds Out"
and
"Solar Specs"
; I have been curious, how would the merged designs look. Her top has also been completed in Season 2 scheme - dark pink base with lighter pink outlines and heart details. As for Kitty, I elected her staple outfit color scheme from
"The Cactus Saga"
episode, composed of white outlines on dark red background. From the same reasons like Delilah, I depicted Kitty with her bonnet.
Delilah belongs to Warner Bros.
Miss Kitty belongs to PAWS Inc.
Ian Zaleski belong to me.