Delilah Comparison 2in1
Delilah Comparison 2in1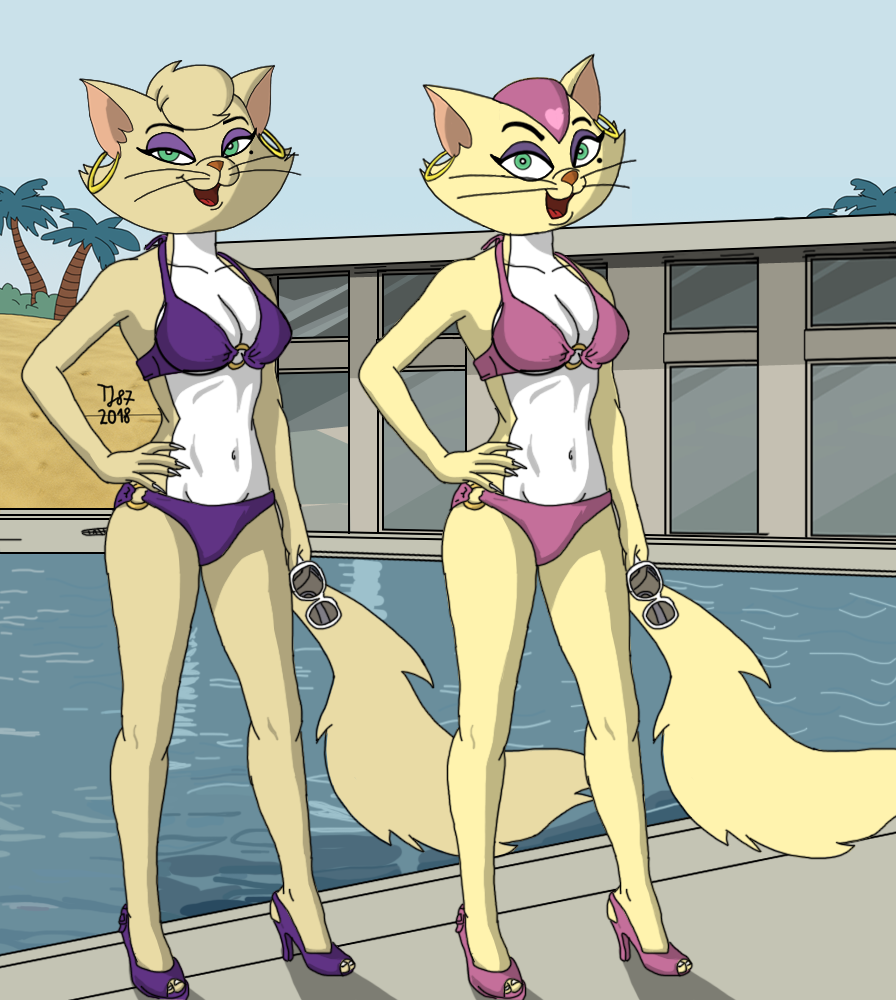 Description
Those, who watched
"Krypto the Superdog"
might have noticed, that Delilah
http://superman.wikia.com/wiki/Delilah
changed her design within the both seasons (the aforesaid page testifies that). Due to the summer season, I thought about depicting such comparison:
1) in the left you can see Season 1 Delilah, with her head modeled after
"Furry Fish"
episode
http://superman.wikia.com/wiki/File:011.png
- with darker fur color, her trademark hairdo, regular cheek hair (similar to those Penelope normally wears) and violet outfit, with the tone borrowed from
"Feline Fatale"
screencap
http://superman.wikia.com/wiki/File:302.png
2) Delilah in the right comes from Season 2 episodes, where the artists hired by Alan Burnett and Paul Dini dressed our kitty in rather unusual outfit composed of pink skullcap with matching triangle cuirass and belt
http://superman.wikia.com/wiki/File:080.png
. As you can see, her fur color also received brighter tone, as well as her cheek hair are shaped into rounder shape.
Thus I depicted her in the same outfit as in the left, just with Season 2 colors.
Personally, I prefer Delilah's design from Season 1.
Delilah's pose was based on Lana Kane from
"Fugue and Riffs"
episode
http://archer.wikia.com/wiki/Fugue_and_Riffs
.
Delilah belongs to Warner Bros.