Stan's Got the Pussycats in His Eyes
Stan's Got the Pussycats in His Eyes
Stan's Got the Pussycats in His Eyes
by
TeeJay87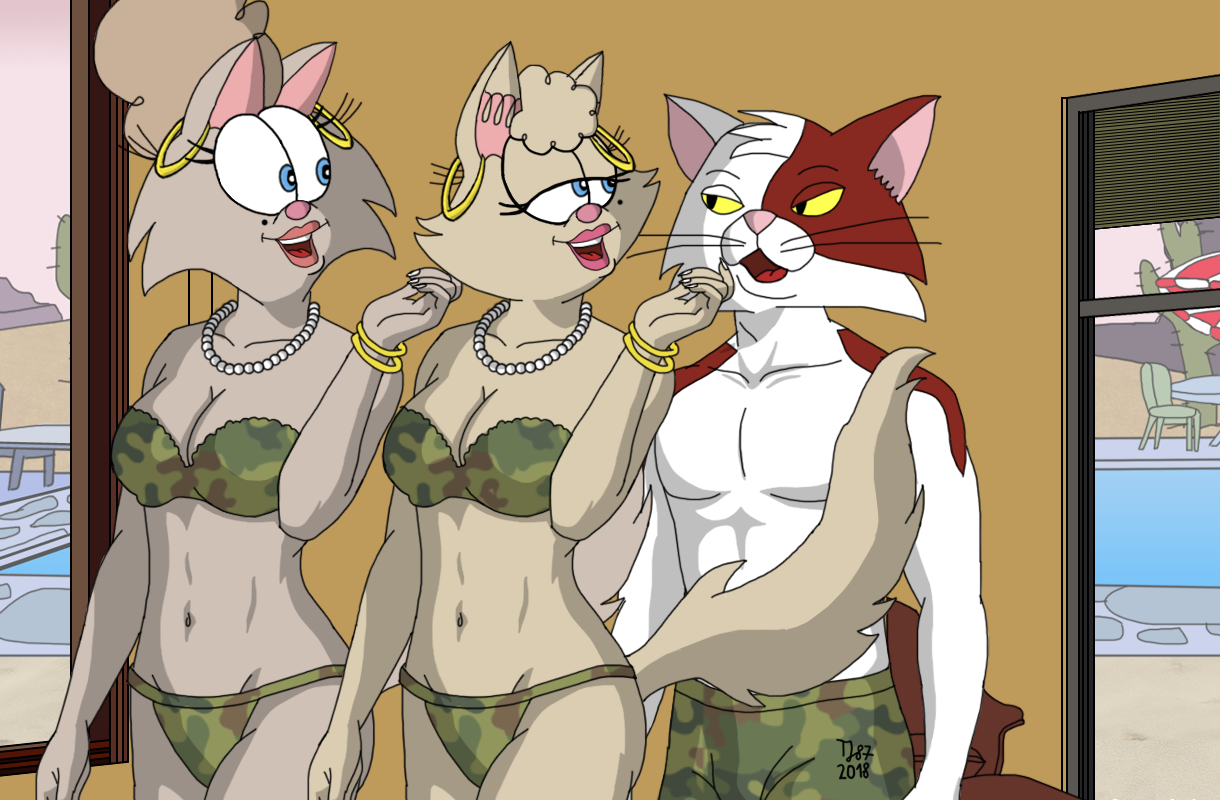 Description
The real remake of my 2015 work
http://www.fanart-central.net/pictures/user/TeeJay87/844766/Stans-Got-Penny-in-His-Eyes
, presenting the 3-year development:
- Mona has been added;
- original characters received updated designs with detailed facial features;
- the background has been also refreshened - used modified landscape from
http://www.fanart-central.net/pictures/user/TeeJay87/855732/Mona-at-Pool-2018
Stan and his Pussycats are intentionally dressed in one pattern (wz.93) - to underline them being members of one team, which evolved into expanded family through the stories (see my previous works for details). Penny and Mona fashioned their nightwear from Stan's worn out fatigues, damaged during missions - despite not usable anymore by the original owner, those provided enough material for two underwear sets.
Just like 2015 original and Gwen-Lola-Foo Foo version
http://www.fanart-central.net/pictures/user/TeeJay87/856680/Fun-For-Three
, the picture has been filtered with mature content from the exact same reasons. In other words - they are about to have fun not suitable to be viewed by minors.
Mona and Penelope Pussycat belong to PAWS Inc.
Stan(isław) Zaleski belongs to me.