Victorian Fashion: Penelope and Mona
Victorian Fashion: Penelope and Mona
Victorian Fashion: Penelope and Mona
by
TeeJay87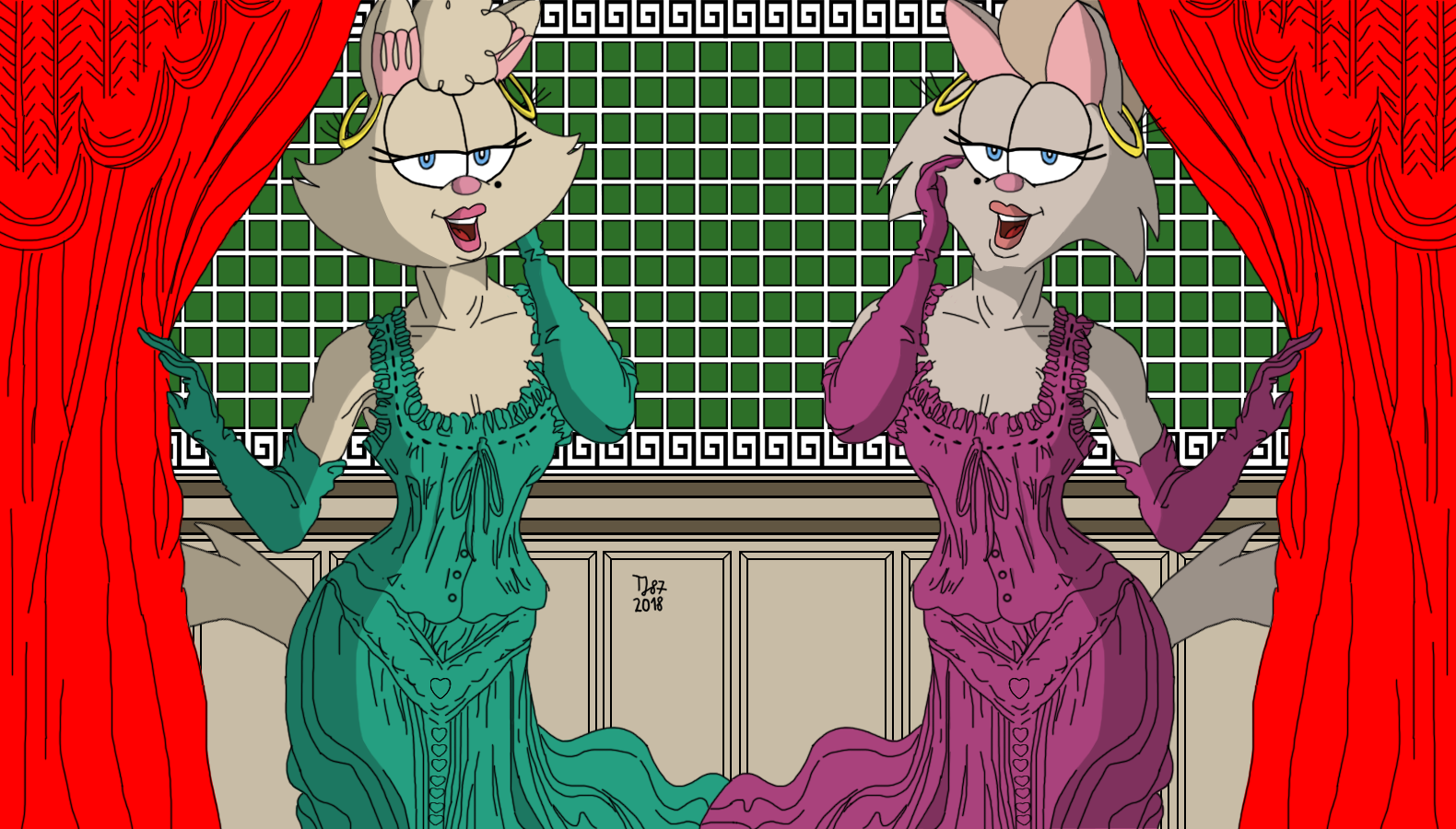 Description
The Pussycats dressed in the same fashioned outfits like Delilah and Kitty are wearing here http://www.fanart-central.net/pictures/user/TeeJay87/856836/Victorian-Fashion-Delilah-and-Kitty , with different outfit colors.


Mona has intentionally been depicted with visible hand; her dress shares the exact same magenta color like her standard cartoon outfit.



Mona and Penelope Pussycat belong to PAWS Inc.