Pussycat Summer 2018
Pussycat Summer 2018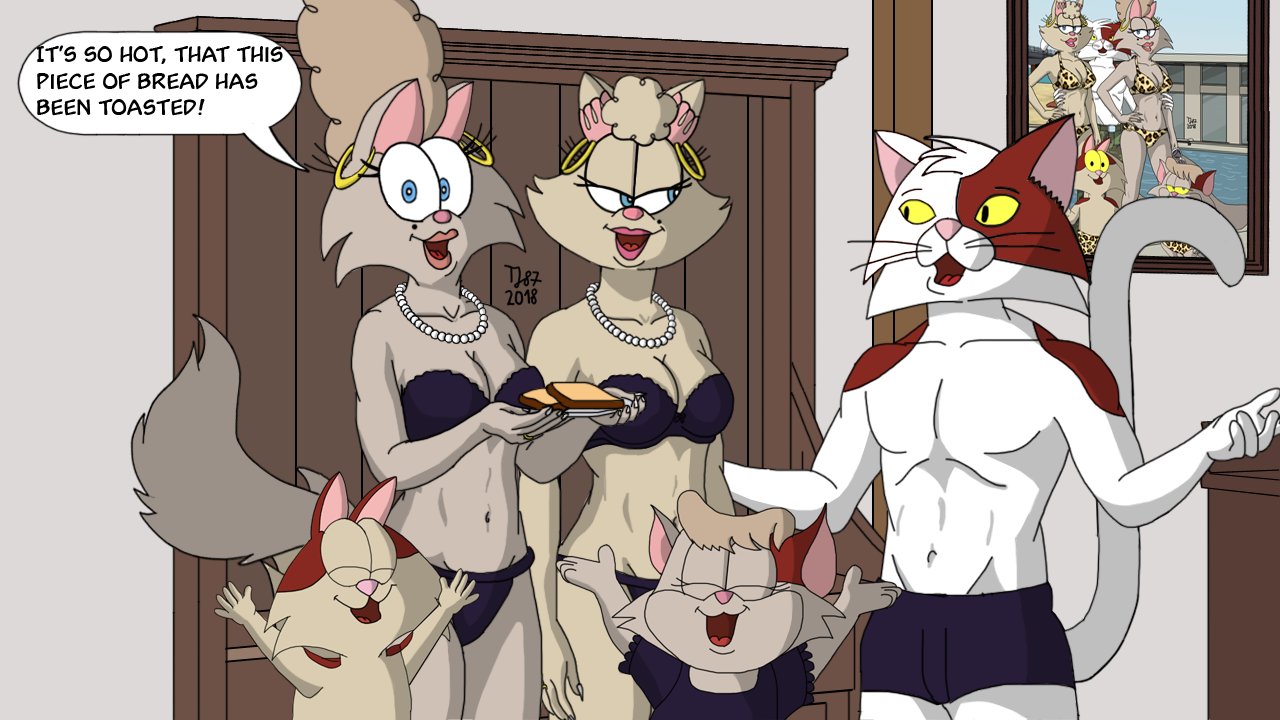 Description
The completed version of
http://www.fanart-central.net/pictures/user/TeeJay87/856949/The-Pussycat-Twins-WIP
, with the entire family on display. Inspired by the weather we had here in July and for the most of August - it was often 30 C in the shade during the day, and a couple of weeks brought us even warmer temperature.
Our heroes have been drawn during those warm days, just like Mona is stating. Thus their rather skimpy outfits.
I would like to thank my pen friend Josh for checking Mona's quote. :)
Mona and Penelope Pussycat belong to PAWS Inc.
Adam, Mary-Ann and Stan(isław) Zaleski belong to me.