GArshevik Moving Out
GArshevik Moving Out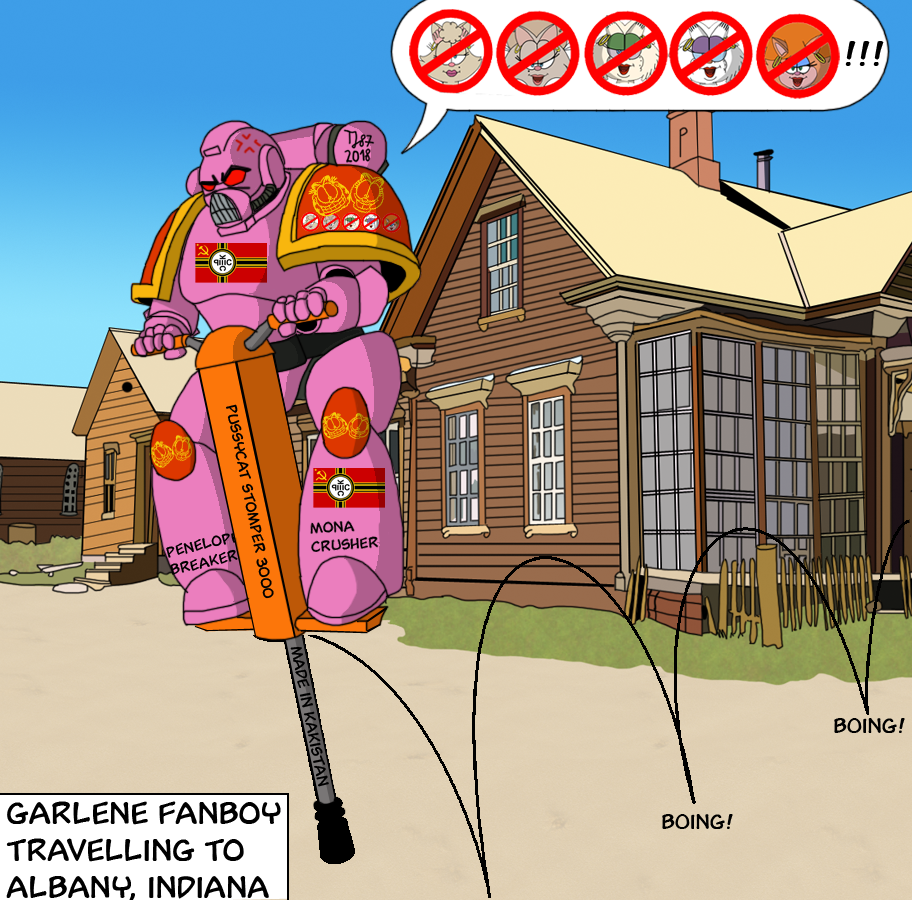 Description
The Garlenist commissars
http://www.fanart-central.net/pictures/user/TeeJay87/857152/Garlene-shevism
have developed their wondrous weapon against those, who like other Garfield females besides Arlene - renegade Space Marine chapter, called "Garlene Fanboys".
Here you can see such vanguard of the Garfieldist-Leninist Pussycatphobic revolution on his route to Albany, Indiana - where he will attempt to force Jim Davis to "renounce in public Penelope Pussycat, Mona, Miss Kitty, Lola and Gwendolyn in the name of Garlene shipping."
We do have such stupid fanboys on Garfield Wiki - many more have entrenched themselves on DeviantART, YouTube, and Twitter. One has been banned from the Wiki for his crimes against the community, another one is playing the fool card so well, that I can't convince my friends from the Wiki administration to sack him for once and all.
Since those concrete rabid fanboys resemble Angry Marines from Warhammer 40 000 fanon, I thought about developing such oriented satire. At least it helps to stand those loonies.