Squidward's Revenge (for Falconlobo)
Squidward's Revenge (for Falconlobo)
Squidward's Revenge (for Falconlobo)
by
TeeJay87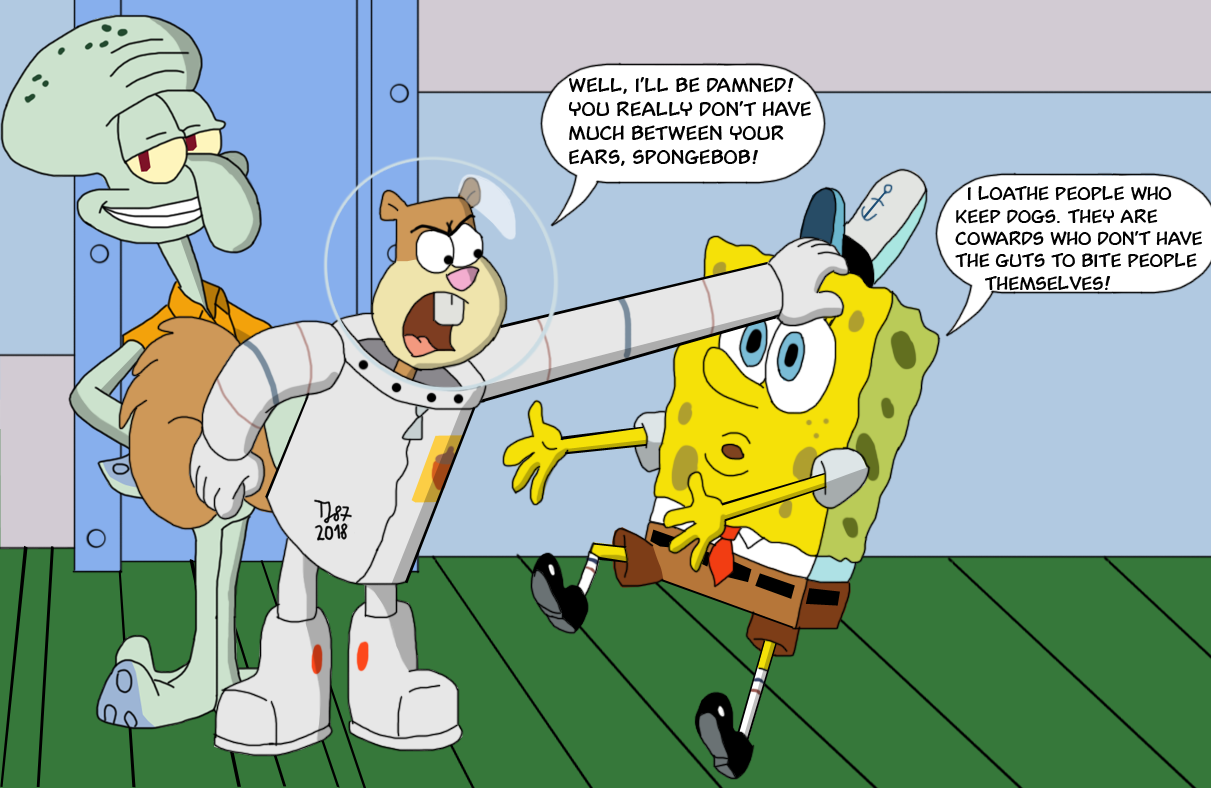 Description
A small gift for Falconlobo's birthday.


Have to admit, I have never enjoyed "Spongebob Squarepants" at all - the first three seasons do have their charm, but the cartoon quickly goes predictably with jokes and gags being repeated. But the worst flaw is the way this cartoon promotes stupidity - Spongebob and Patrick are depicted as positive characters while performing a variety of foolish acts, ranging from minor ineptitude to quite exaggerated acts of idiocy.


For example, have a look at the way the main protagonist cannot obtain his driving license - ten seasons have passed and Spongebob is still struggling with the driving school. Indeed, obtaining a driving license can indeed be a painful experience, but in the real world, skilled and determined drivers eventually get the document. I can understand the mechanism depicted in Nickelodeon's cartoon is supposed to be a satire, still, it is not the humor I enjoy.


Even despite my stance, I do not mind drawing characters I do not like at all as a gift for a friend.


All the depicted characters belong to Nickelodeon.
General Info
Comments
8
Media
Digital drawing or painting
Time Taken
7 hours
Reference
Haven't checked