1:100 US Army Engineer Squad (Flames of War)
1:100 US Army Engineer Squad (Flames of War)
1:100 US Army Engineer Squad (Flames of War)
by
TeeJay87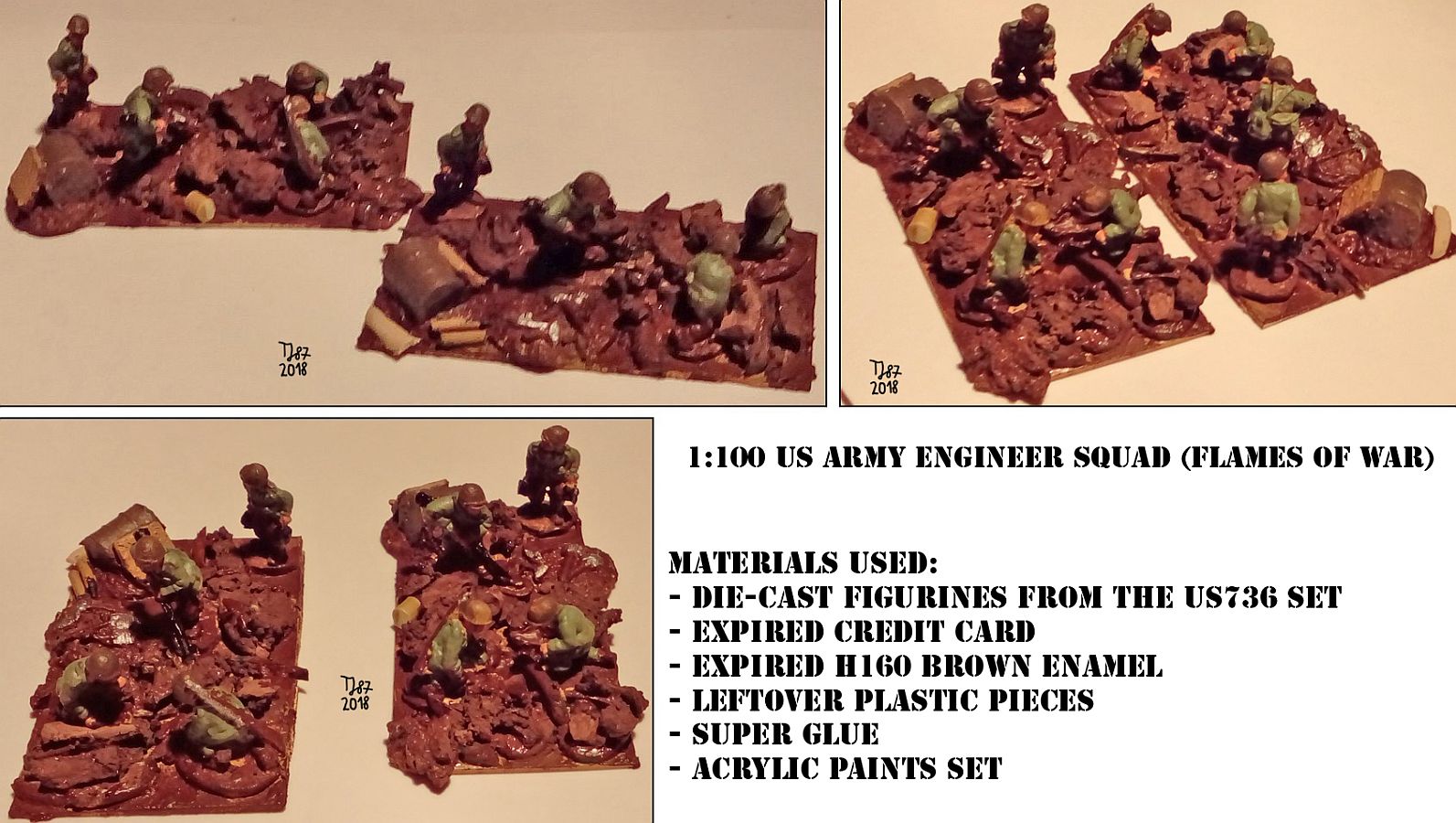 Description
During my recent trip to Warsaw, I bought this set
https://www.flamesofwar.com/hobby.aspx?art_id=823
in their modeling store.
The included riflemen, bazooka teams and machine gun crews have been used to build my US rifle company (finally I got a legit infantry force to deploy for 1942-45 games); while those eight engineers have been used to create those two mini-dioramas with the components described in the picture.
The engineers in my mini-dioramas are supposed to be clearing a terrain after severe bombardment - they are preparing the ground for vehicle movement.
General Info
Comments
4
Media
Unspecified
Time Taken
1 week
Reference
See description