Sisterly Reunion
Sisterly Reunion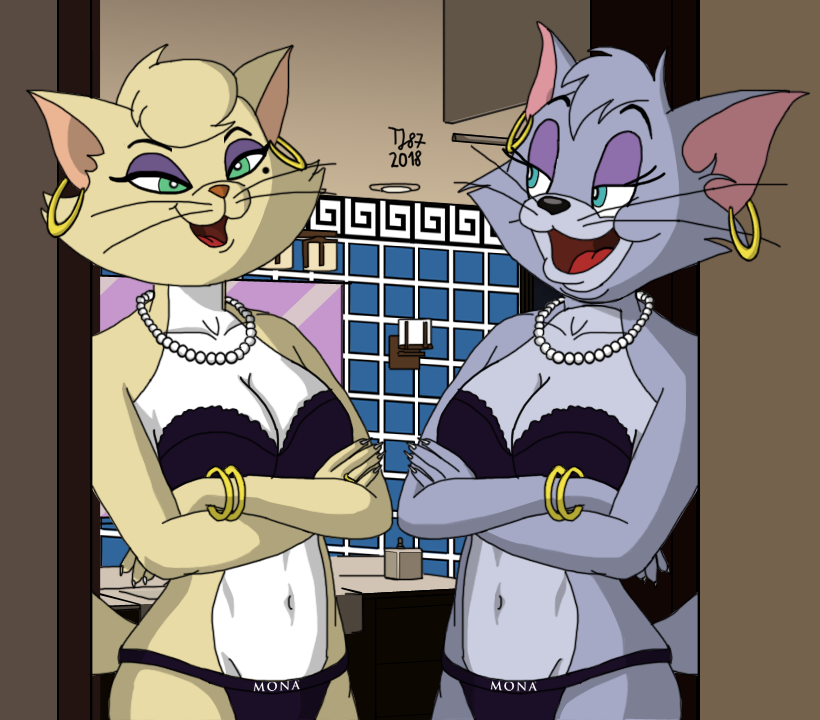 Description
Picture developed from
http://www.fanart-central.net/pictures/user/TeeJay87/857441/Dollface
- Dollface has been reversed and differently shaded, so a place for Delilah has been created.
While presenting the prototypes of this picture, one of my pen friends has mentioned that Delilah and Dollface look like sisters. Can't disagree with that friend of mine - just compare the cats' features:
- colored belly;
- those characteristic large pointy ears;
- triangle-shaped noses;
- visible cheek whiskers;
- short hairdo;
- brows
- and the two-tone fur color.
Naturally, Dolly has the trademark Tom&Jerry cheeks typical for those cartoons and different eye socket shape; still, the similarities are quite evident here. It can safely be assured that one of their parents was Tom & Jerry character and another one came from the classic Merrie Melodies or 1960s Hanna Barbera cartoons, which should explain their features being mixed.
I was afraid that Delly and Dolly would look like lesbians (even despite Delilah's wedding ring on hand - see my previous works here), but since the similarity between them is visible, the issue is solved.
Delilah and Dollface belong to Warner Bros.
General Info
Comments
4
Media
Digital drawing or painting
Time Taken
Haven't checked
Reference
See description