The Classic Couple
The Classic Couple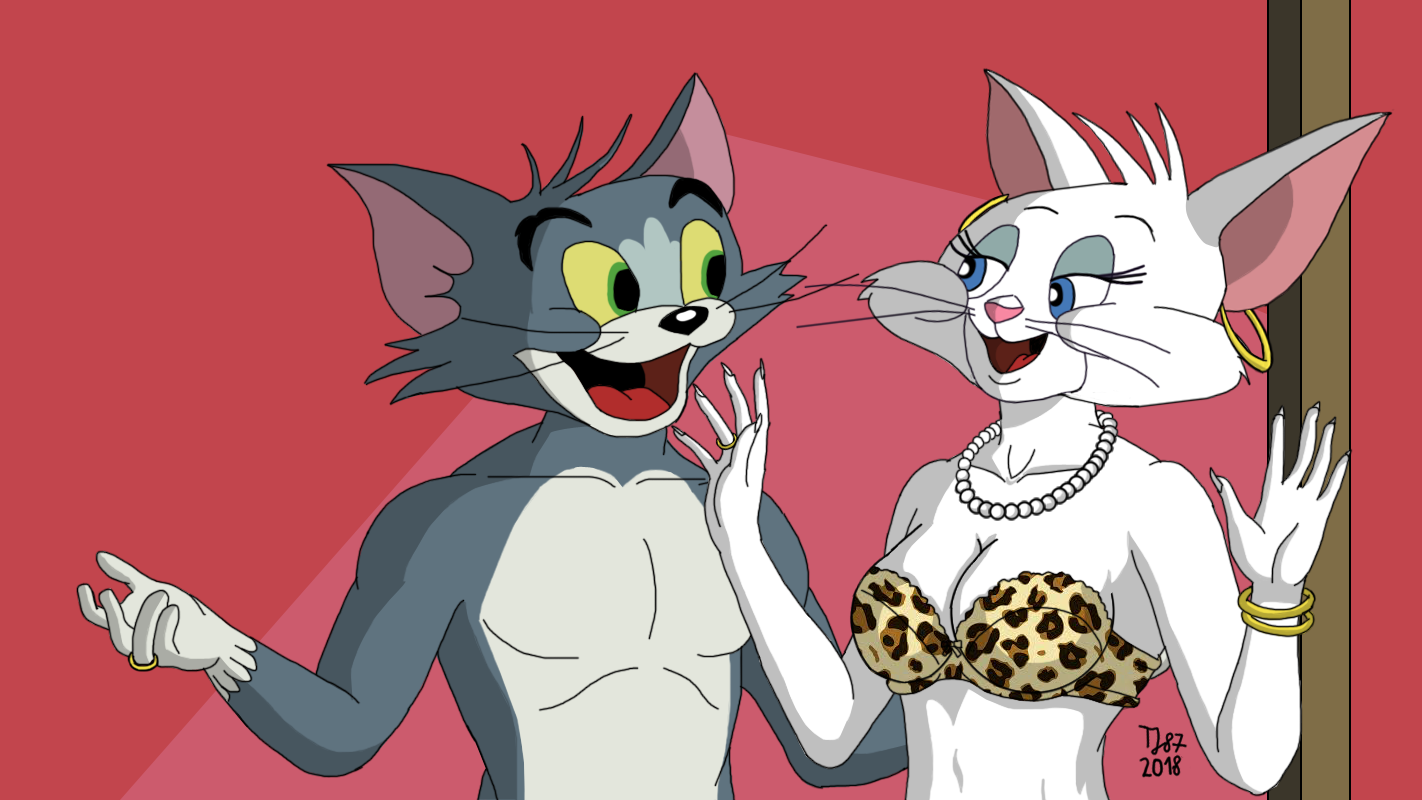 Description
Having drawn Dollface and Prancy van der Snoot from the latest "Tom and Jerry Show", it was about time the protagonist and his girlfriend were depicted.
Warner Bros. messed things up by depicting Toodles as a small orange cat, who keeps treating Tom like an excrement on the ground
https://tomandjerry.wikia.com/wiki/File:RelaxToodles.jpg
&
https://tomandjerry.wikia.com/wiki/File:Toodles_Galore_spanking_Tom.jpg
- so far I did not see a 2014 episode, where they have been depicted as two-side lovers.
The only Toodles Galore designs I recognize are those from 1940s-1960s, with Chuck Jones's era one as my favorite
https://tomandjerry.wikia.com/wiki/Love_Me,_Love_My_Mouse?s=wl#Screenshots
, which has been drawn in the picture you can see. She has undergone some modifications:
- remodeled ears - I find the original ones having a weird shape for a domestic cat;
- more detailed eyes - a standard for the females I draw;
- five-fingered hands instead of four-fingered ones (as above)
- the third hair on her forehead;
- more humanoid body;
- and last but not least, both Tom and Toodles gained wedding rings on their hands - I happen to support them as a couple, just like the healthy part of the fandom would agree with me.
Tom and Toodles Galore belong to Warner Bros.