Cat-Lash-Strikov 2019: Pussycats on Holidays
Cat-Lash-Strikov 2019: Pussycats on Holidays
Cat-Lash-Strikov 2019: Pussycats on Holidays
by
TeeJay87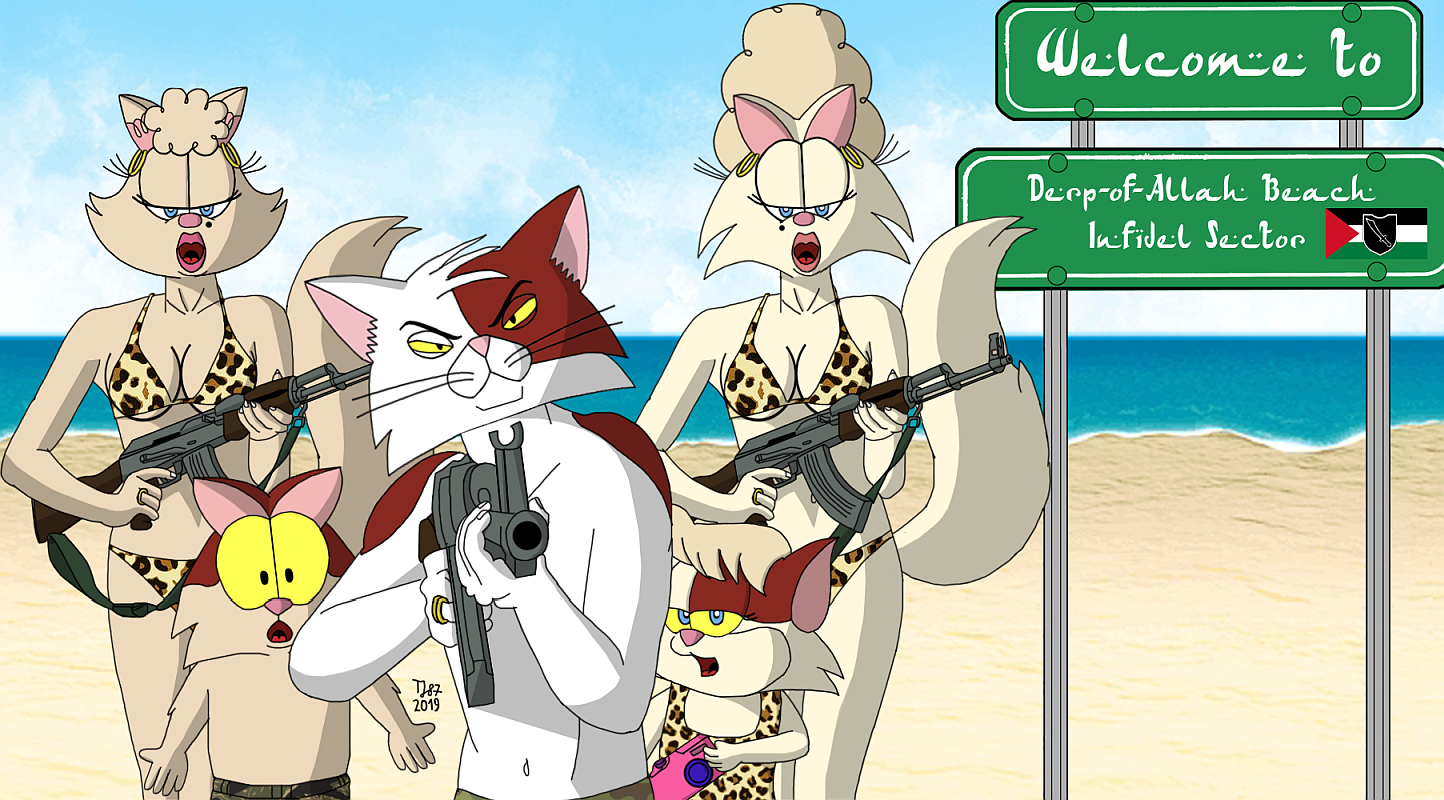 Description
A picture developed from
http://www.fanart-central.net/pictures/user/TeeJay87/858146/Cat-Lash-Strikov-2019-Penelope-and-Mona
- the Pussycat Twins with their common husband Stan and kittens (Adam - Penelope's son and Mary-Ann - Mona's daughter) on holiday in one of those Middle-Eastern countries.
This is not a final version of the picture, planning to enhance it with additional background details.
Mona and Penelope Pussycat belong to PAWS Inc.
Adam, Mary-Ann and Stan(isław) Zaleski belong to me.