Arlene Meets MG34
Arlene Meets MG34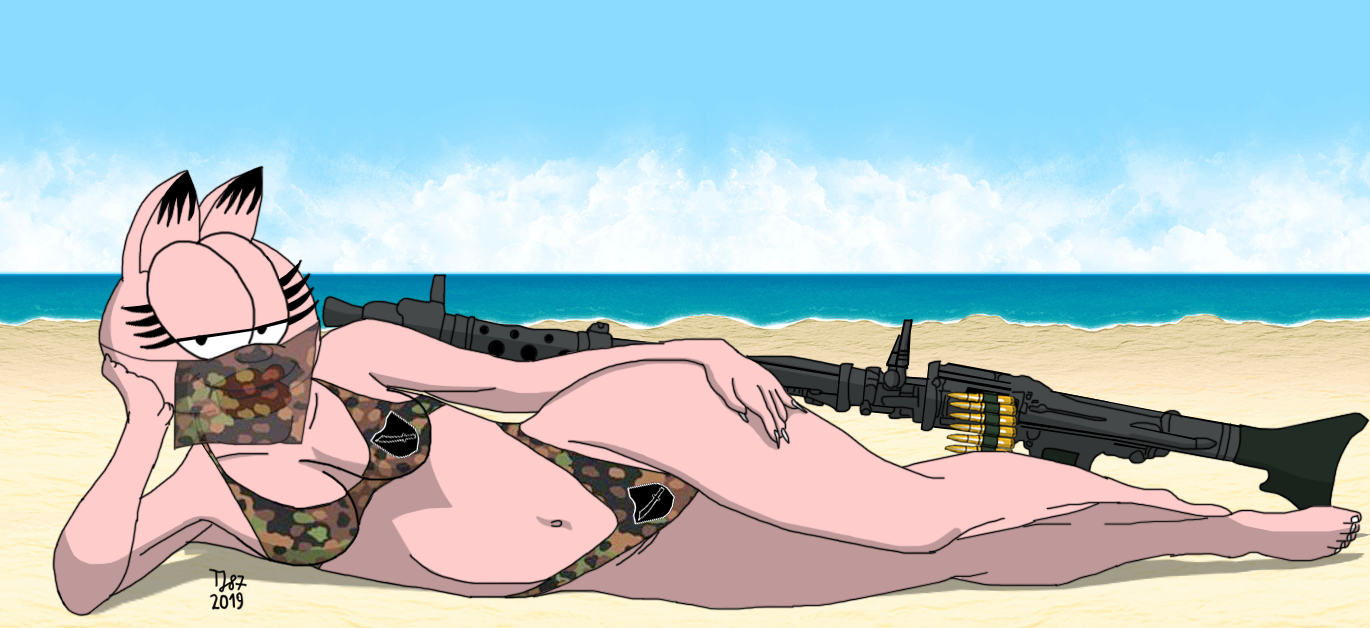 Description
I have been planning to depict Arlene with a weapon, in a similar manner to other catgirls I draw. So, she has been depicted with the same weapon as used by the Imperial Stormtroopers in Star Wars and with a patterned swimsuit, adorned with one of the Imperial emblems.

Do not take this picture seriously - it is my gift for one Garfield Wiki user with a sense of humor, thus it is supposed to be a joke. Including that harem veil she is wearing. ;)


Arlene belongs to PAWS Inc.