Pirates of the Chesapeake Bay: The Curse of the Lasagna Pearl
Pirates of the Chesapeake Bay: The Curse of the Lasagna Pearl
Pirates of the Chesapeake Bay: The Curse of the Lasagna Pearl
by
TeeJay87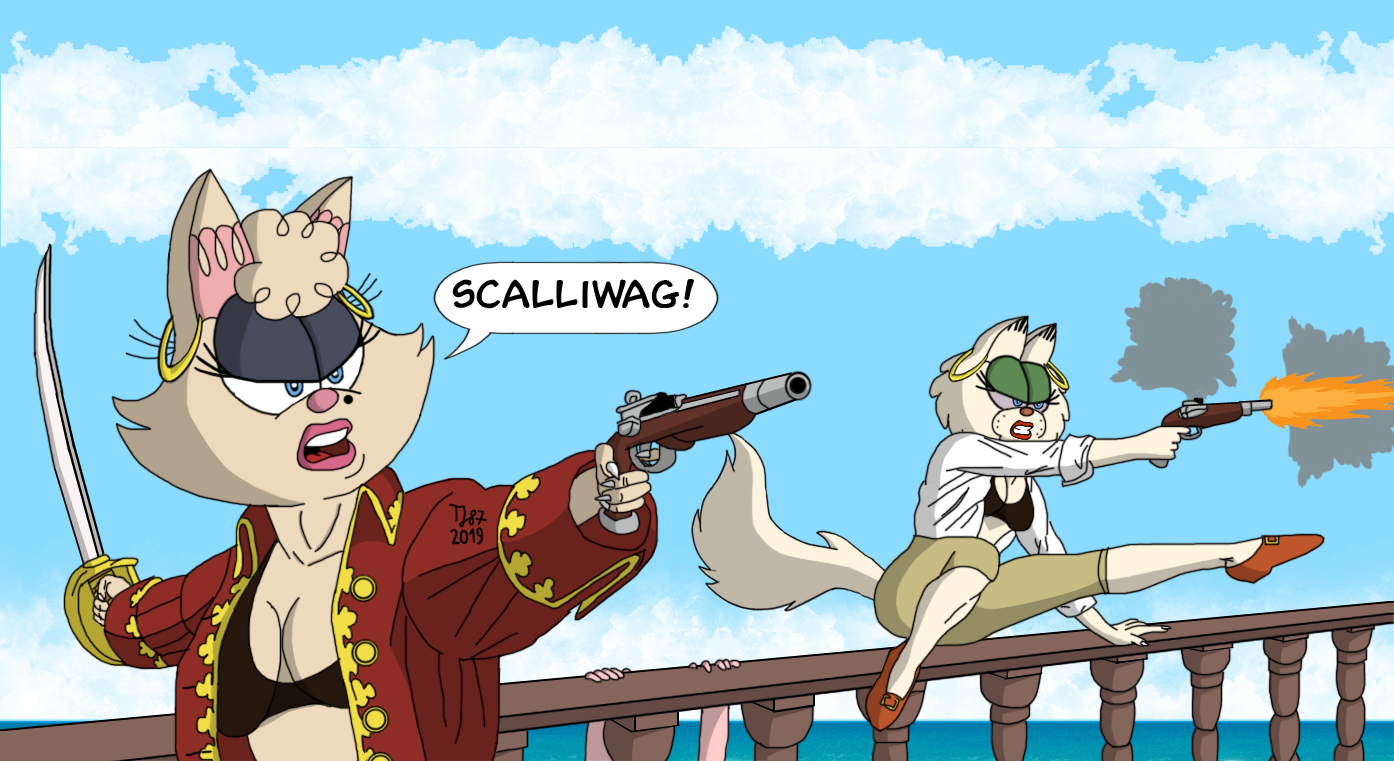 Description
The completed version of this sketch
http://www.fanart-central.net/pictures/user/TeeJay87/858388/Feline-Pirates-raw-sketch
- apart from colors, shading, background, and effects, Arlene has been added to the picture; she is climbing the ship's walls between Penelope and Gwendolyn.
Depicting the effects of firing a flintlock pistol was the most difficult part of this picture, it took me several attempts and consultations to make it look as in the picture.
I would like to thank my pen friends Anthony and Joshua for their help in completing this picture.
Penelope Pussycat, Gwendolyn and Arlene belong to PAWS Inc.