Dolt-on-ism: Remove Dolt
Dolt-on-ism: Remove Dolt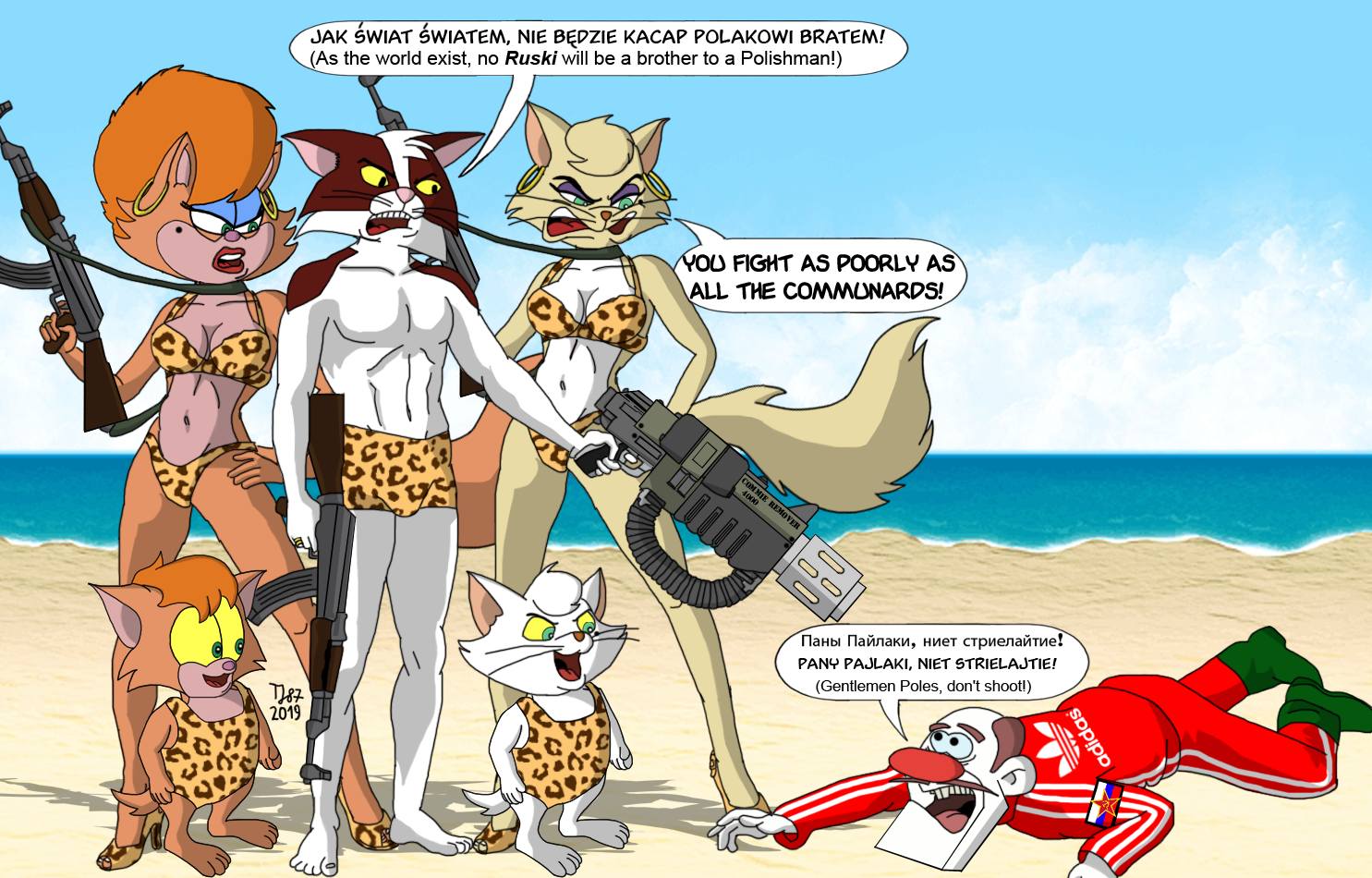 Description
Our "Vanguard of the Comintern" Dolt-on-Istov has challenged Ian's family again (he did so last year
http://www.fanart-central.net/pictures/user/TeeJay87/856466/Dolt-on-ism-Never-Bet-on-Dolt-version-II
), this time he decided to bother them while they were resting in the seaside.
As it can be expected, Ian does not allow any other male (except his brother Stan and nephew Adam) even looking at his females (two wives and their daughters) when he is around. Delilah and Kitty appreciate such chivalry, especially since they are also skilled in handling firearms.
Ian is aiming at Doltie from a Multi-Melta
https://warhammer40k.fandom.com/wiki/Multi-Melta
- if Doltie is caught in its beam, he shall be reduced to charred lumps of dumplings filling.
Delilah belongs to Warner Bros
(Miss) Kitty belongs to PAWS Inc.
Ian Zaleski, Diana, Christina, and Dolt-on-Istov belong to me.