Delilah in a Beach Dress
Delilah in a Beach Dress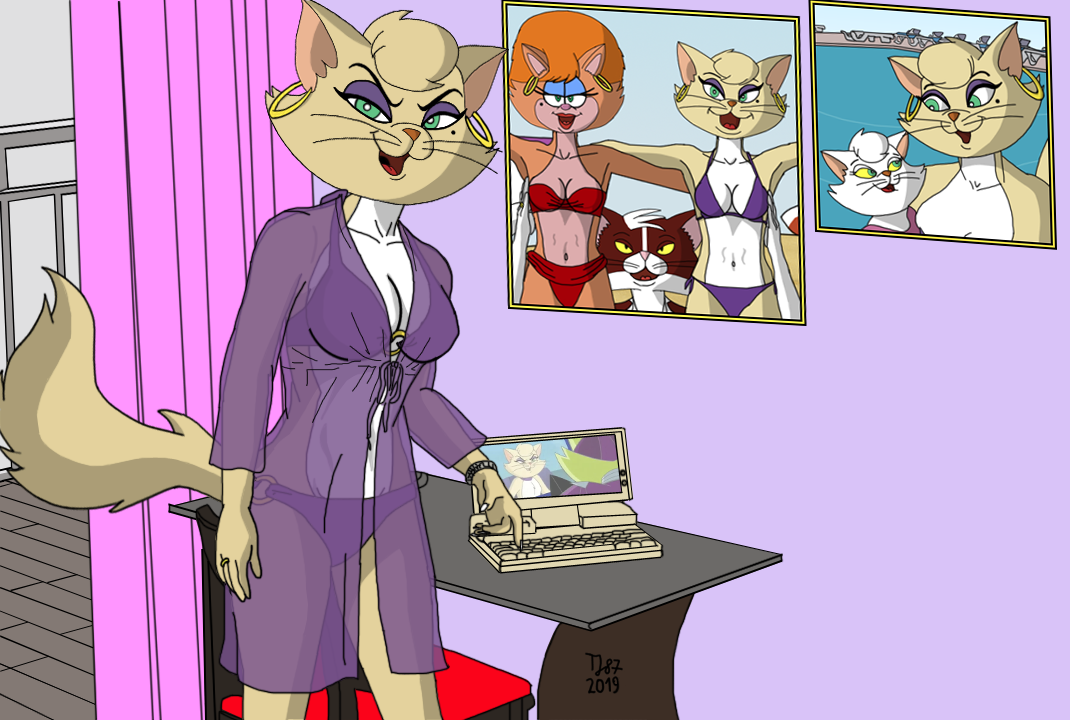 Description
While drawing Garfield Rap female
http://www.fanart-central.net/pictures/user/TeeJay87/858588/Garfield-Rap-Kitty
, I also made an experimental version with Delilah wearing a one-color beach outfit like that. Picked the same violet she wears in Season 1 (
Feline Fatale
and
Furry Fish
episodes).
Two older works have been trimmed and placed as wall decorations to make the picture less empty. A
Furry Fish
screencap has been redrawn and fitted to the laptop our feline heroine is handling - you can compare her designs from the original cartoon and updated ones since 2017.
Delilah belongs to Warner Bros.