Team Pussycat: A Bargain Gone Awry
Team Pussycat: A Bargain Gone Awry
Team Pussycat: A Bargain Gone Awry
by
TeeJay87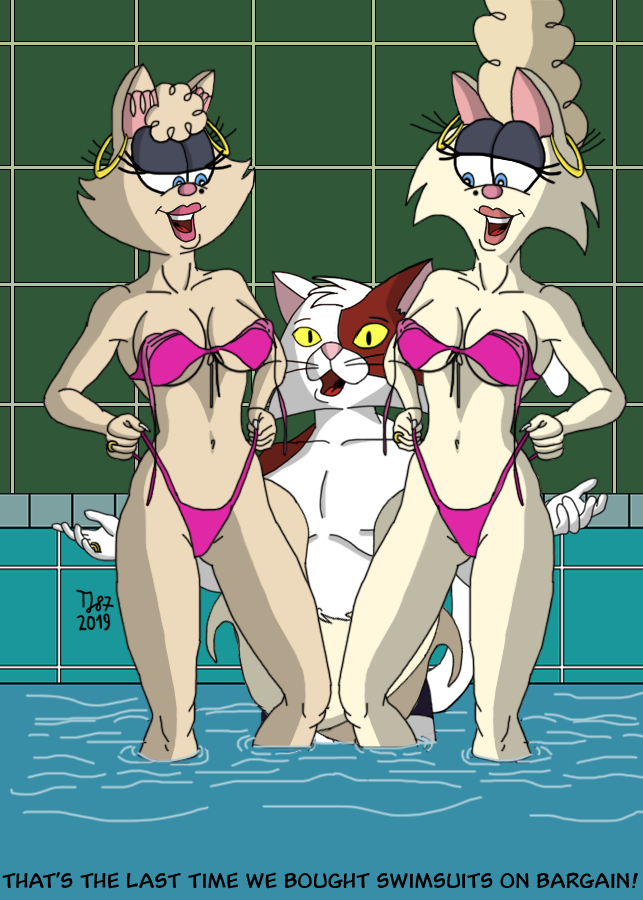 Description
A follow-up of my 2017 work
http://www.fanart-central.net/pictures/user/TeeJay87/854486/Textile-Intifada
- Penelope, Mona, and Stan are proving, that some goods should not be bought on a bargain.
Flagged mature content due to the suggestive scene depicted. Had to place the quote in the bottom of the image due to limited space between the characters.
Mona and Penelope Pussycat belong to PAWS Inc.
Stanisław Zaleski belongs to me.