Beach Weather Delilah (WIP)
Beach Weather Delilah (WIP)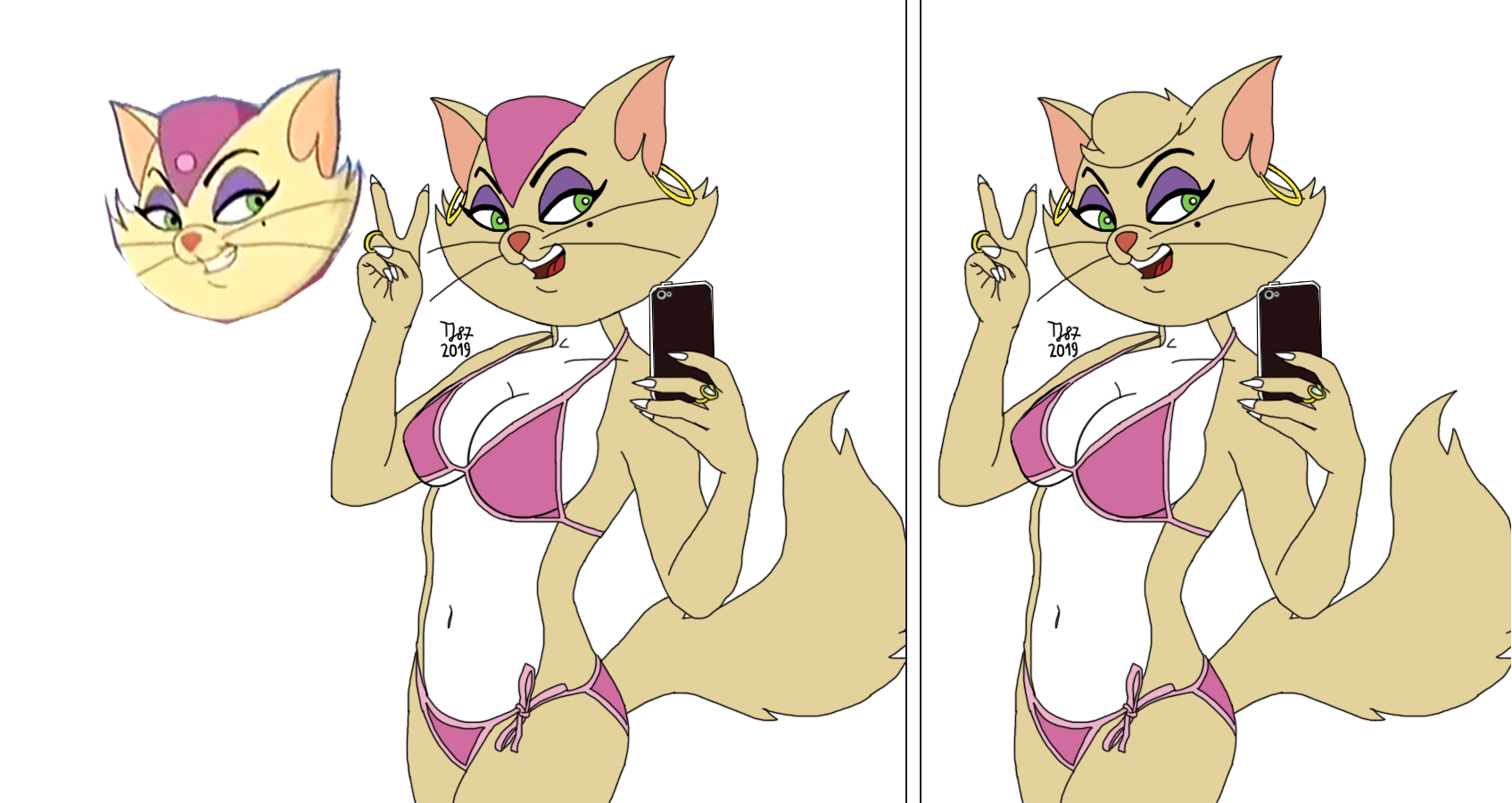 Description
When I draw Delilah, I barely use her Season 2 design - mostly due to weird angles her cheek hair are bent and the ridiculous-looking cap she wears.
Thought about giving a try, including a reference picture from
Solar Specs
episode screencap and a bare-headed version.
Feel free to write, which version do you prefer. The picture has been completed anyway
http://www.fanart-central.net/pictures/user/TeeJay87/858784/Am-I-Pretty-Or-What
Delilah belongs to Warner Bros.