Dolt-on-ism: Doltie of Arabia and the Purr-Sians
Dolt-on-ism: Doltie of Arabia and the Purr-Sians
Dolt-on-ism: Doltie of Arabia and the Purr-Sians
by
TeeJay87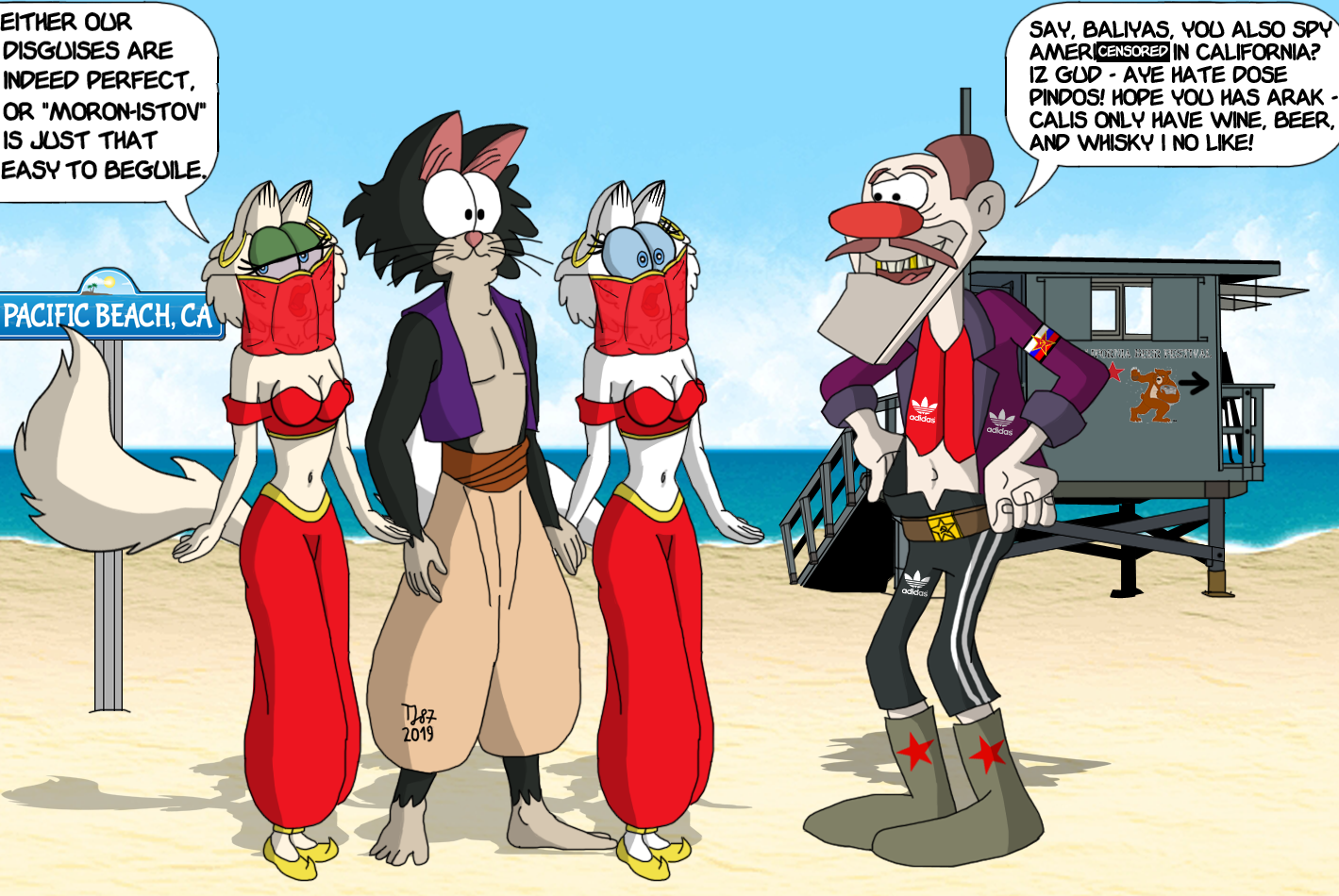 Description
The picture with Lola in a Levantine outfit
http://www.fanart-central.net/pictures/user/TeeJay87/858760/Lola-in-Levantie-Outfit-WIP
has been developed:
- Gwendolyn has been added (by multiplying the character and swapping fur and retina colours);
- the outfits got red colour (at least will not blend);
- Foo Foo and Dolt-on-Istov have also been added;
- the characters were placed on a Californian background.
Doltie's mismatched clothes are supposed to be his summer outfit, composed of undersized Adidas trousers, mismatched jacket, red vest and Russian felt winter boots. Doubtfully practical, but common amongst the classless societies.
The characters are spying around Californians - Doltie is working for KGB (quite obviously) and the Persian cats - for Team Pussycat. You can tell the Levantine clothes on a Persian cat look convincing - Moronistov really believes he encountered Muslims in Pacific Beach, CA.
Gwendolyn, Lola and Foo Foo belong to PAWS Inc.
Dolt-on-Istov belongs to me.