The Pussycat Sultanas
The Pussycat Sultanas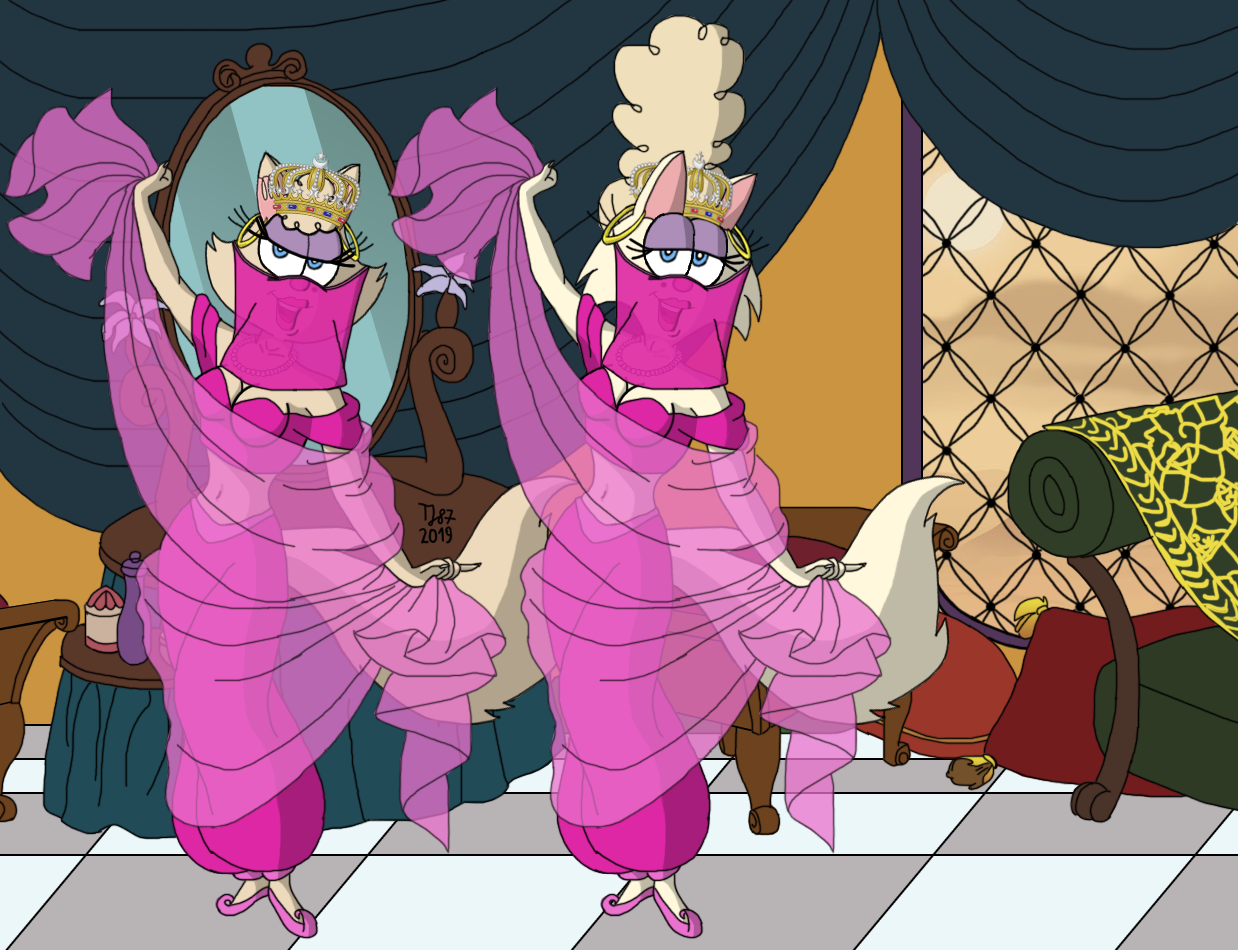 Description
Back in October 2017, I drew Penelope and Mona in Levantine outfits
http://www.fanart-central.net/pictures/user/TeeJay87/855199/The-Pussycats-and-Grumpy-Tiger---veil...
and today, I present the remake of this picture.
Apart from the new NTSC color palette, our feline sultanas got less static poses and outfits in the same color scheme, based on Mona's dress from her premiere episode. I find Jasmine's triangular golden necklace difficult to depict, besides, pearls should match Penny and Mona more, as well as the Sultanate of Egypt crown.
Mona and Penelope Pussycat belong to PAWS Inc.