Haughty Goomba
Haughty Goomba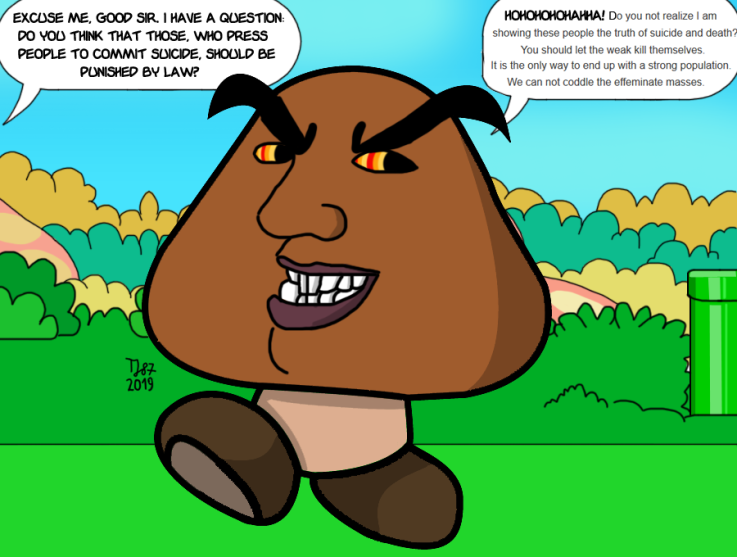 Description
Having drawn
http://www.fanart-central.net/pictures/user/TeeJay87/858738/The-Mice-room-Kingdom-Completed-Version
, I thought about picking matching opponents for the characters. The quote was taken from one kiddo, who was harassing people on the Googology Wiki not so long time ago.
Who would have known, that those walking handless mushrooms would have such overgrown ego? Not flagged mature content, so the audience will have the evidence, how do the examples of bad conduct look.
Goombas belong to Shigeru Miyamoto.