Pussycat Summer 2019
Pussycat Summer 2019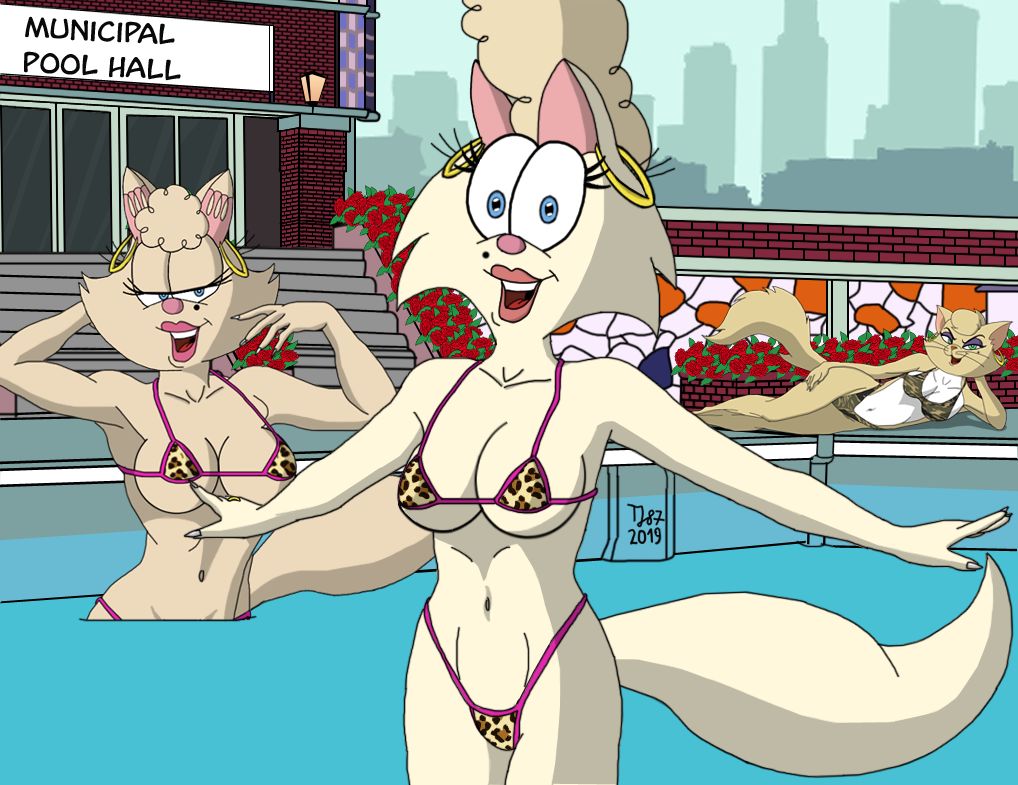 Description
The Pussycats have found a reliable way of dealing with the summer heat - they take their males to a swimming pool.

For the first time, I did not draw Penelope and Mona from one template as I normally do. They also got bushy tails after Mewsette's one from Gay Purr-ee.

I was planning to fit Miss Kitty to the picture, but there is not enough space to place her.

Mona and Penelope Pussycat belong to PAWS Inc.
Delilah belongs to Warner Bros.