Belly Dancing Kitty
Belly Dancing Kitty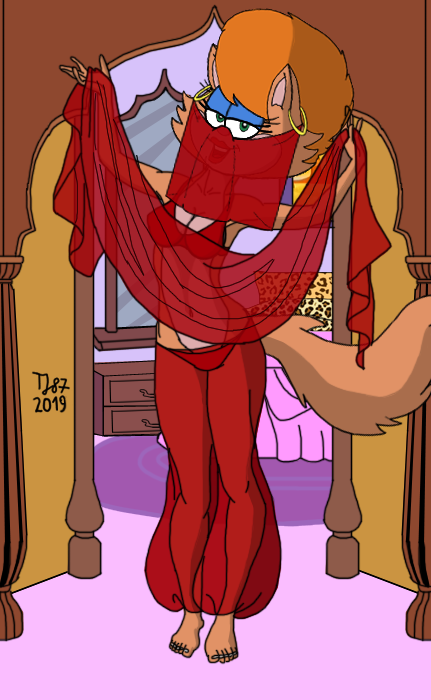 Description
Miss Kitty
https://garfield.fandom.com/wiki/Miss_Kitty
drawn in a Levantine outfit. The picture was inspired by images I saw on dA, where certain users made own Arabian Nights characters in a program called "Azalea Doll Maker" or something like that.
Have to admit, such programs make quite good references for poses, though I can't agree that creating a prefab character using such programs counts as "original artwork".
As for Kitty - let's say that she has prepared a pleasant surprise for Ian.
Miss Kitty belongs to PAWS Inc.