Dolt-on-ism: The Flag of Doltistani SSR
Dolt-on-ism: The Flag of Doltistani SSR
Dolt-on-ism: The Flag of Doltistani SSR
by
TeeJay87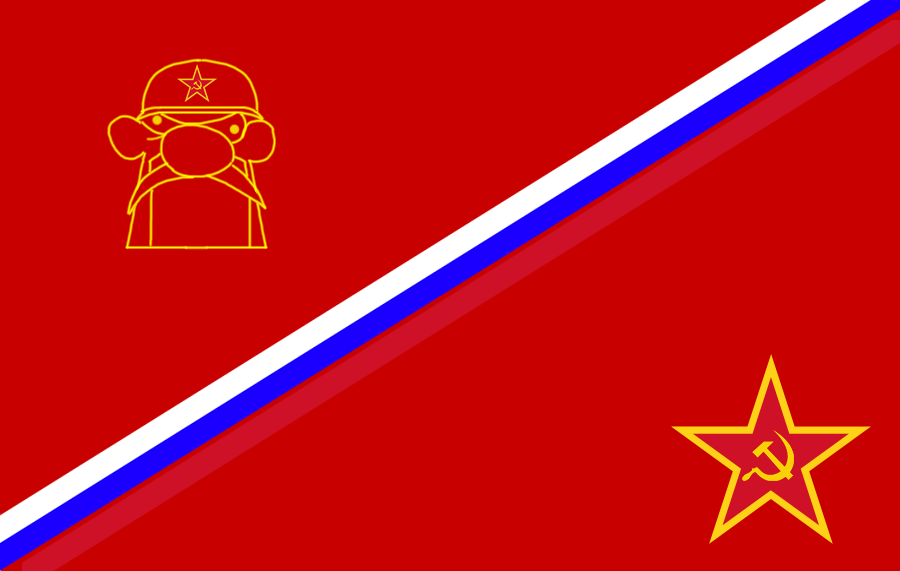 Description
Recently I had an idea, how would the Soviet Socialist Republic led by Dolt-on-Istov look like.
Those who follow me regularly should remember the Knave of the Proletariat
https://fanongarfield.fandom.com/wiki/Dolt-on-Istov
and we can assume his own SSR would have basically been a den of inept drunkards.
And thus the flag design - Doltie's head in M1940 steel helmet on a red background, under Russian banner and the Soviet flag.