Painting Test (FoW 1/100 M4A1 Sherman)
Painting Test (FoW 1/100 M4A1 Sherman)
Painting Test (FoW 1/100 M4A1 Sherman)
by
TeeJay87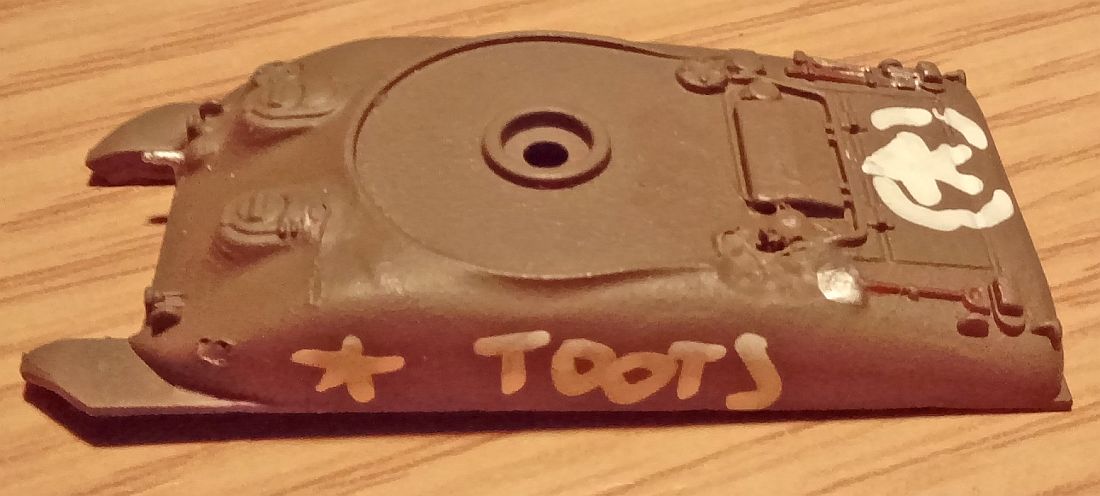 Description
Recently I bought a permanent white marker to use on models. In the picture above you can see the result of an experiment with a redundant damaged M4A1 Sherman hull, which has been prepared for painting tests.


The marker works quite well in writing names on tanks. Painting American stars turned out to be challenging -the side hull star doesn't look as it should, while the aerial recognition mark on engine grill turned out even worse.


Guess I won't replace the US star decals, but at least more tanks will get custom names without paying 10 USD for a difficult to obtain decal sheet.