A Trip to Stupino
A Trip to Stupino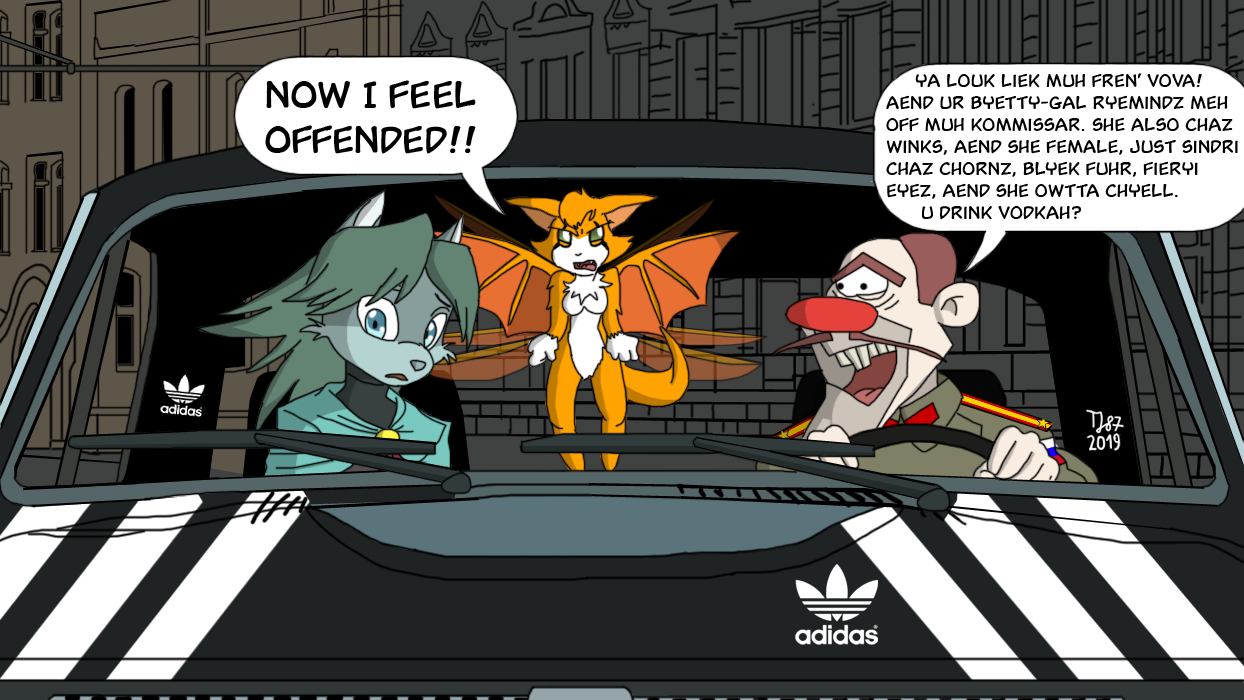 Description
A picture drawn for my good friend
https://www.deviantart.com/girly-dust-artist
for her birthday. Doltie is driving Dust and Fidget around the silliest district of Moss-Cow https://en.wikipedia.org/wiki/Stupino,_Stupinsky_District,_Moscow_Oblast - Stupino.
The most demanding part was drawing Fidget the Nimbat; her original angry facial expression did not look convincing to me. I used as reference this work
https://www.deviantart.com/vortexlegacy/art/ANGRY-Nimbat-804945245
drawn by Vortexlegacy, since it indeed looks better than the original.
Happy birthday Nina! Enjoy your gift. :)
Dust and Fidget belong to Dean Dodrill
Dolt-on-Istov belongs to me.