Five Shades of Pink
Five Shades of Pink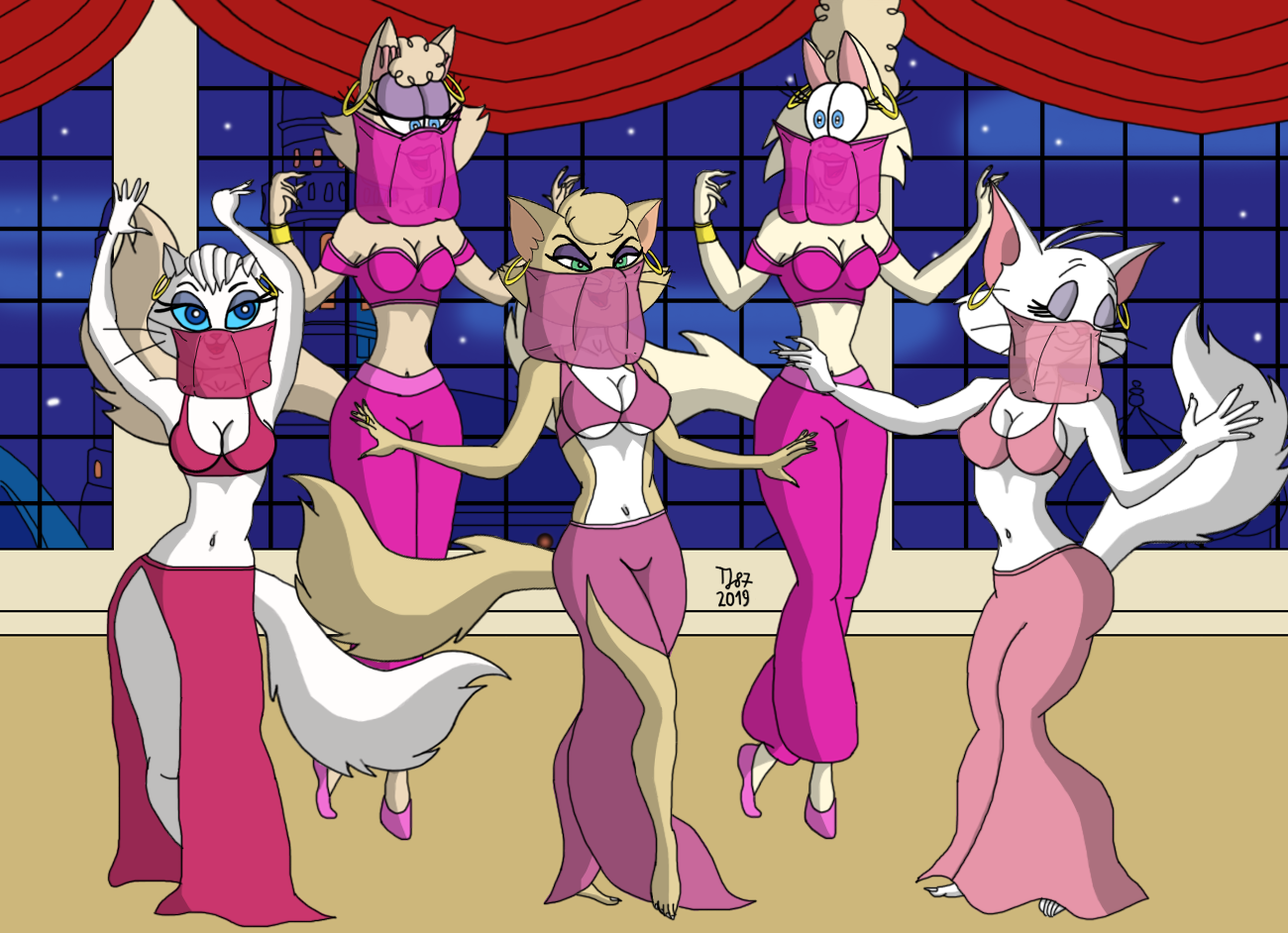 Description
The completed version of
http://www.fanart-central.net/pictures/user/TeeJay87/859525/Delilah-and-Toodles-Belly-Dancing-WIP
which has been developed into quite a complex picture:
- the Pussycats and Mewsette have been added, drawn especially for the picture;
- a matching Levantine background was developed, including a 1001 Nights landscape drawn for the first time.
Initially, I was planning to draw only Delilah, Toodles and Mewsette. While developing the picture, I thought Penelope and Mona in matching outfits would fit the WB kitties.
Mona and Penelope Pussycat belong to PAWS Inc.
Delilah, Toodles Galore and Mewsette belong to Warner Bros.