The Dixie will Fail Again
The Dixie will Fail Again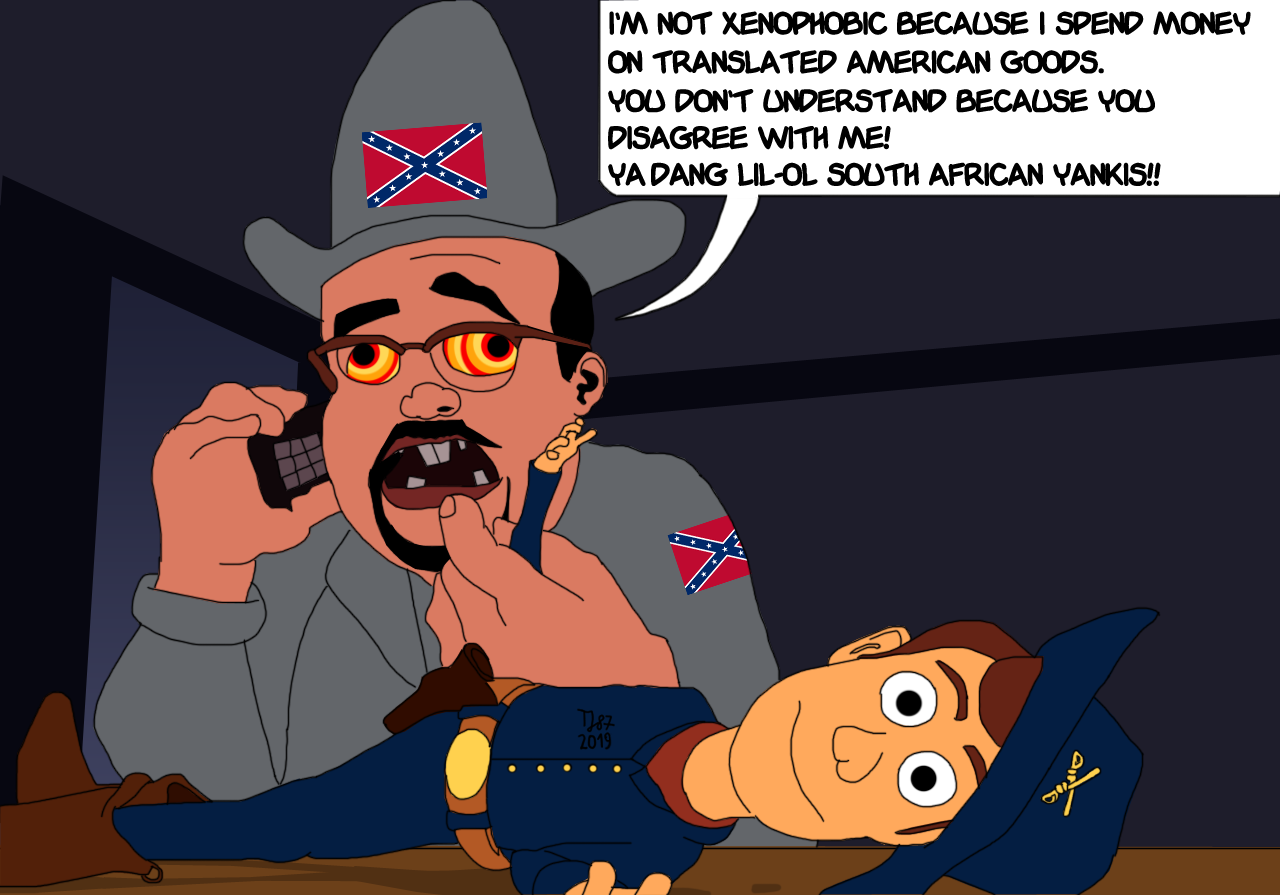 Description
A picture based on incidents we had on Pink Panther Wiki Discord chat with one particular neo-Confederate, who:

- thinks he is the greatest philosopher on Earth;

- claims that utterly childish behaviour is necessary to maintain a cartoon-themed Wiki;

- considers himself as the master race (not surprising, since he's from Portland, Oregon);

- believes that images in the Internet shrink (amazing, huh?)

- denies my Polishhood and hates people from South Africa (apparently a Dixie)

- openly despises non-Americans and non-American stuff, yet he spends money on translated American stuff in other languages and claims it is not xenophobia.

I was planning to depict that traitor-rattlesnake and alligator since September 2019, but it took me some time to develop a convincing caricature. Since he does behave like Al McWhiggin from Toy Story 2, I decided to draw our AKIA as McWhiggin's Dixified clone. Of course with Woody in the Union cavalry uniform, to complete the satire.


You have to admit - with such neo-Confederates, the Dixie will NEVER rise again. Good for us all.


Toy Story 2 belongs to PIXAR.
General Info
Comments
5
Media
Digital drawing or painting
Time Taken
2 months
Reference
See description