Garfelony (censored version)
Garfelony (censored version)
Garfelony (censored version)
by
TeeJay87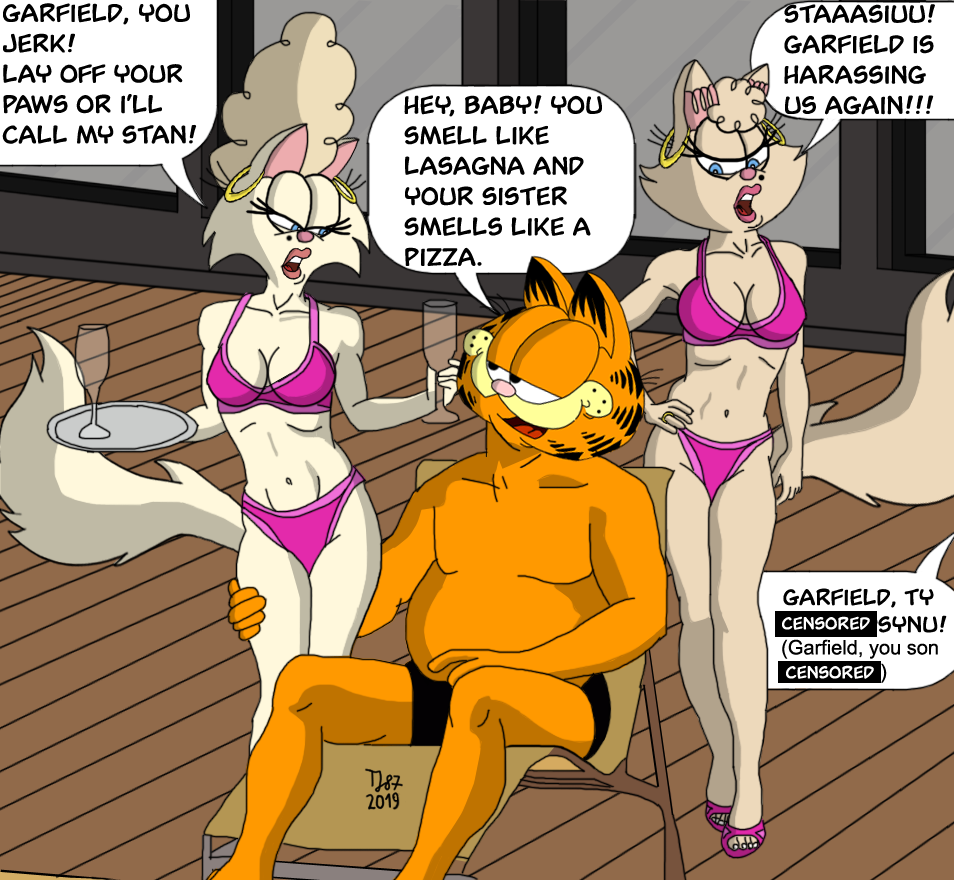 Description
This picture has been drawn as a satire against those Doubtfully Reasonable People (DRPs) from Garfield fandom, who push Garfield and Arlene couple to the level of obnoxious hatred towards
Garfield and Friends
characters. I did depict them in September 2018
http://www.fanart-central.net/pictures/user/TeeJay87/857207/Garlene-Fanboys-and-their-GArshevik-R...
, now it is time to show those "landing crafts Garlene" (as they call themselves) the true depth of their ignorance.
The aforesaid DRPs firmly believe that liking Penelope Pussycat, Mona, Miss Kitty, Gwendolyn, and Lola equals supporting them as a couple with Garfield. When I shown them my works with Stanisław, Ian and Foo Foo involving the females mentioned above, they said in an indirect way that Stan and Ian are Garfield's incarnations (sic!), which is a sign they have malfunctioning frontal lobes.
Being myself one of those Garfield fans, who actually like his GAF dates more than the protagonist, I felt like drawing this as a graphic proof that you can like Garfield's GAF dates without making them a couple with the fatso. Did my best to make Penelope and Mona disgusted by Garfield's conduct, as a consequence of PAWS Inc. policy from the 1988-94 period (they have gone for the variety and the macho syndrome).
I do not expect the Garlene fanboys to understand the message in my picture - proving that their sentiment is a mental disorder is fair enough.
Garfield, Mona and Penelope Pussycat belong to PAWS Inc.
PS. My work is not supposed to attack regular people, who happen to support Garfield with any particular female. It is aimed at one obnoxious sentiment described above.