Delilah's Improvement 2014-2020
Delilah's Improvement 2014-2020
Delilah's Improvement 2014-2020
by
TeeJay87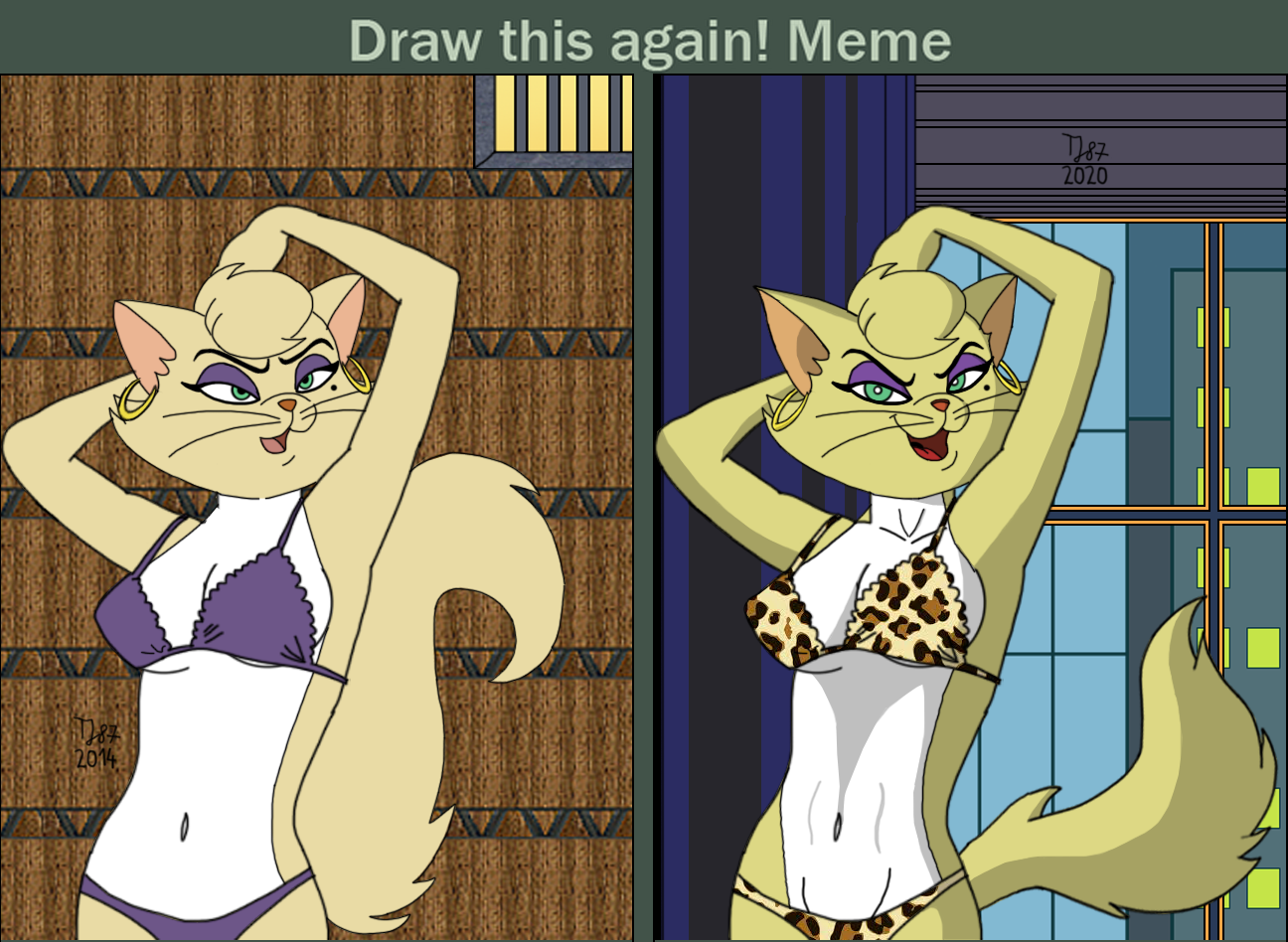 Description
Back in September 2014, I drew this picture with Penelope
http://www.fanart-central.net/pictures/user/TeeJay87/841193/Puddy-tat-named-Penny
modeled after a pulp art book cover
https://i.pinimg.com/474x/07/1c/e7/071ce777bd11d786f498e3983408e80c.jpg
. Apart from Penelope, there was a version with Delilah drawn from the same pose as an experiment.
Having found this old picture, I decided to redraw the Delilah version with new colours, as here http://www.fanart-central.net/pictures/user/TeeJay87/859778/Delilahs-new-colors . Didn't change Delilah's design much - she only got spikier ears and detailed eyes.
The 2014 version was drawn with
Get Medieval
background I was developing that time. The current version got a more matching city view background.
Delilah belongs to Warner Bros.