A Monster in the Township (original version)
A Monster in the Township (original version)
A Monster in the Township (original version)
by
TeeJay87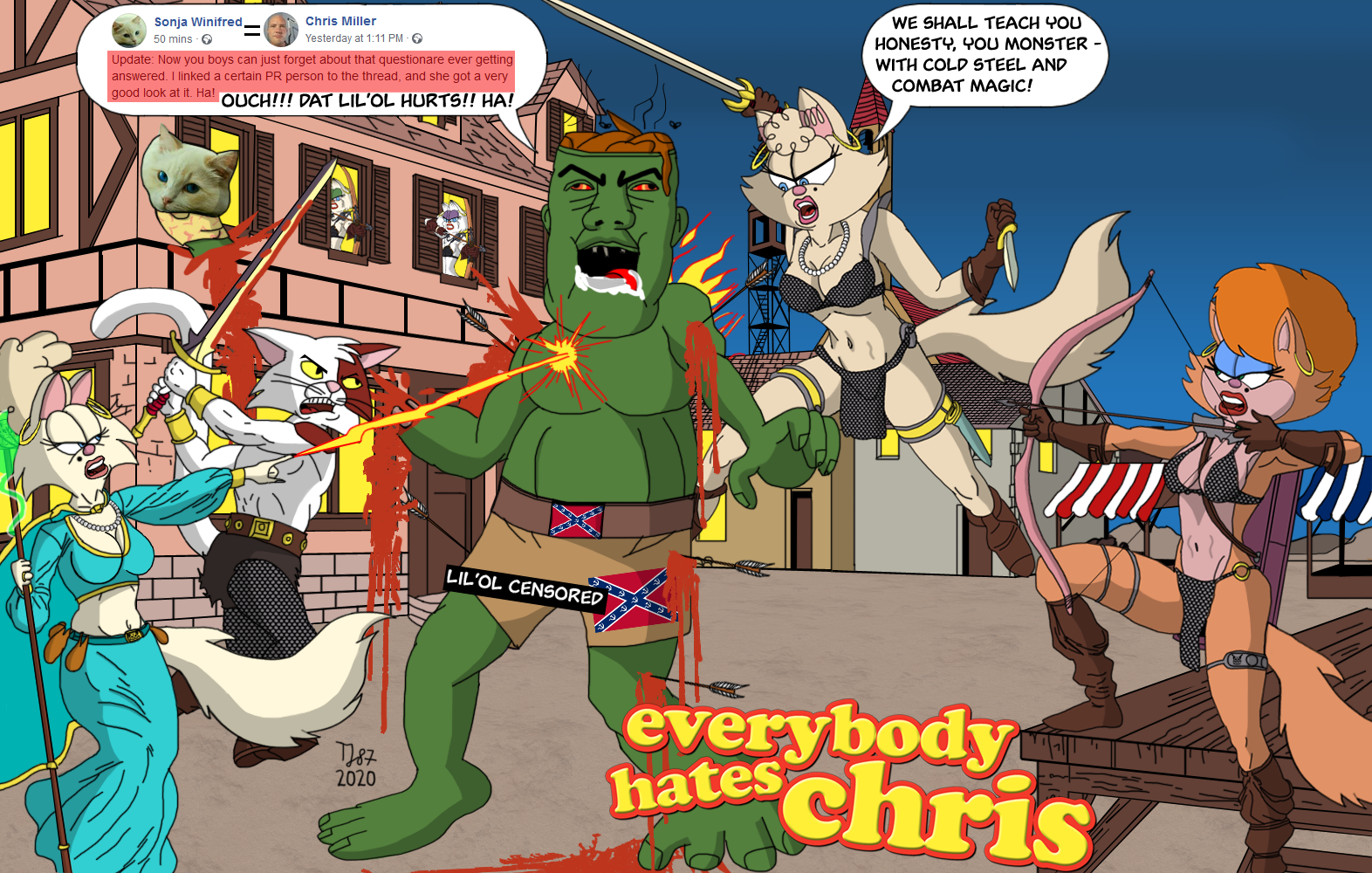 Description
A picture developed from merging
http://www.fanart-central.net/pictures/user/TeeJay87/860154/Sorcerous-Mona-2020-WIP
and
http://www.fanart-central.net/pictures/user/TeeJay87/860162/The-Feline-Amazons-2020-WIP
with additional characters and a background developed for the scene.
Drawn to remind the broader audience, that neo-Confederates cannot be trusted under any circumstances, as it has been proved here
https://garfield.fandom.com/f/p/3412488972403167649
- those feeble-minded doofies really think that if people around them ignore their shows of idiocy, those people accept them by avoiding contacts with them. To avoid elaboration on that topic, I'll just say that Doubtfully Reasonable People provide good material for satire - their unfunny spews are a necessary component for a really good graphic satire.
Last but not least - if you have depression, you should see a qualified psychiatrist and sign up for therapy, not spew your bile on Facebook/Twitter/Tumblr/DeviantART/FANDOM/elsewhere and prove the online audience that you're still living in the Stone Age. Rednecks and those, who succumb to their mental disorders such as Chris "Sonja Winifred" Miller does, do not deserve respect at all - only to be laughed at in cartoons.
Penelope Pussycat, Mona, Miss Kitty, Gwen, and Lola belong to PAWS Inc.
Stan(isław) Zaleski belongs to me
Chris the Dixieland Monster belongs to the Confederate States of America
For those, who find this picture too violent, a milder version was also prepared
http://www.fanart-central.net/pictures/user/TeeJay87/860175/A-Monster-in-Township-milder-version
General Info
Comments
3
Media
Digital drawing or painting
Time Taken
Haven't checked
Reference
See description