A Monster in the Township (milder version)
A Monster in the Township (milder version)
A Monster in the Township (milder version)
by
TeeJay87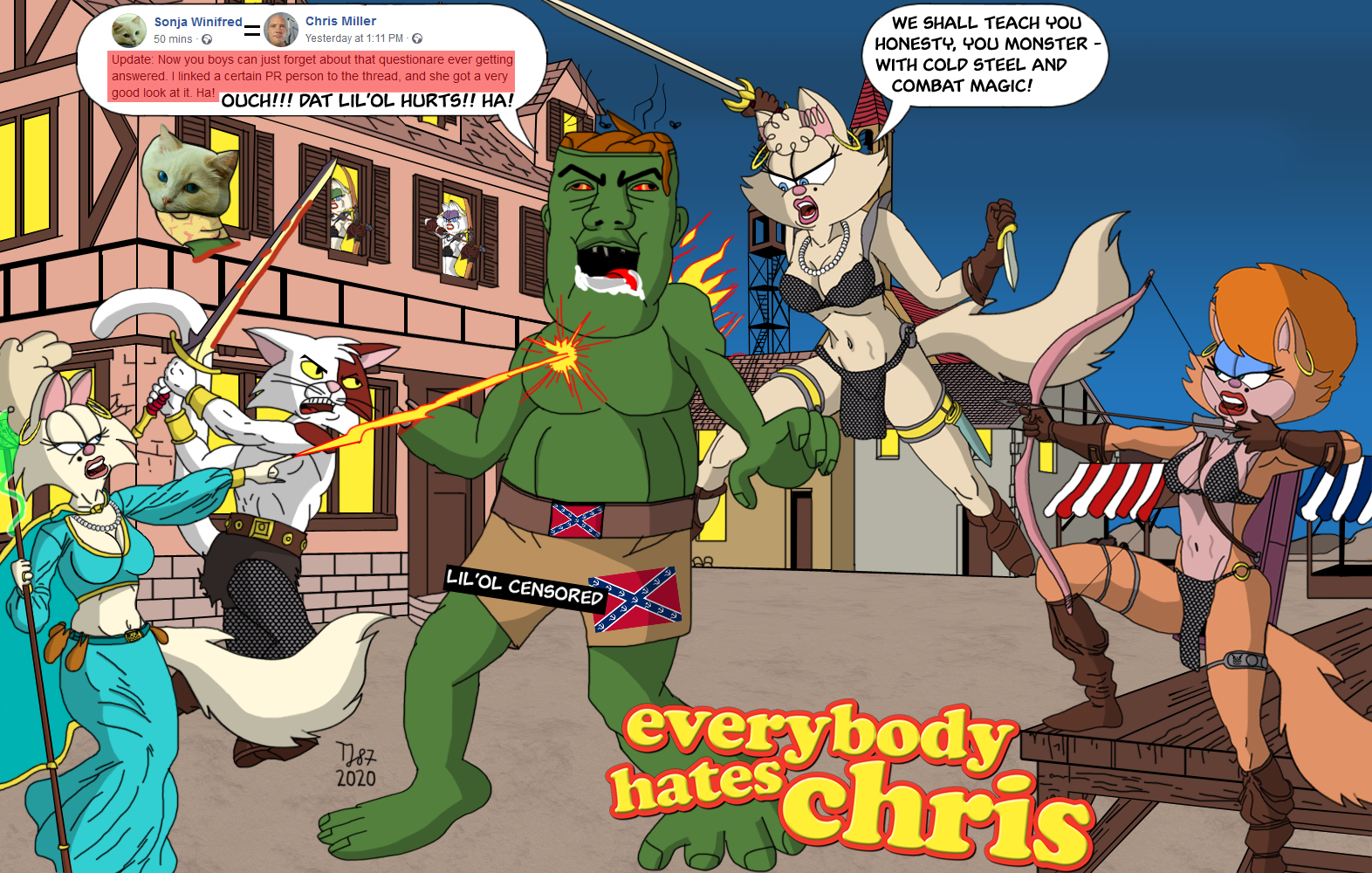 Description
The same picture as
http://www.fanart-central.net/pictures/user/TeeJay87/860174/A-Monster-in-Township-original-version
just with limited amount of violence to make it more plausible for the audience.
Not that I'd be a fan of repeating myself, but if you have depression, you should see a qualified psychiatrist and sign up for therapy, not spew your bile on Facebook/Twitter/Tumblr/DeviantART/FANDOM/elsewhere and prove the online audience that you're still living in the Stone Age. Rednecks and those, who succumb to their mental disorders such as Chris "Sonja Winifred" Miller does, do not deserve respect at all - only to be laughed at in cartoons.
Penelope Pussycat, Mona, Miss Kitty, Gwen, and Lola belong to PAWS Inc.
Stan(isław) Zaleski belongs to me
Chris the Dixieland Monster belongs to the Confederate States of America
General Info
Comments
3
Media
Digital drawing or painting
Time Taken
Haven't checked
Reference
See description